Missing The Fault in Our Stars Bench Returned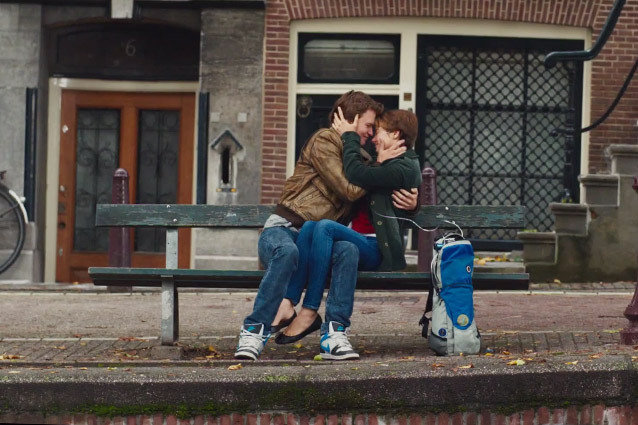 20th Century Fox/YouTube
The bench featured in hit movie The Fault In Our Stars has been returned after it went missing in Amsterdam last week (01Jul14).
The canal-side bench which actors Shailene Woodley and Ansel Elgort sat on for a pivotal scene was discovered missing from Holland's Leidsegracht district, only to be replaced with a large flowerpot on the spot where the keepsake used to be.
However, on Monday (07Jul14), officials from the Amsterdam film office took to Twitter.com to announce that the bench has been returned to its rightful place.
A photo of the re-installation process was posted on the microblogging site, and Amsterdam film commissioner Simon Brester confirmed to Entertainment Weekly that the bench is the same one the movie couple filmed on, and not a replacement.