Movie Bosses Announce N.W.A. Biopic Cast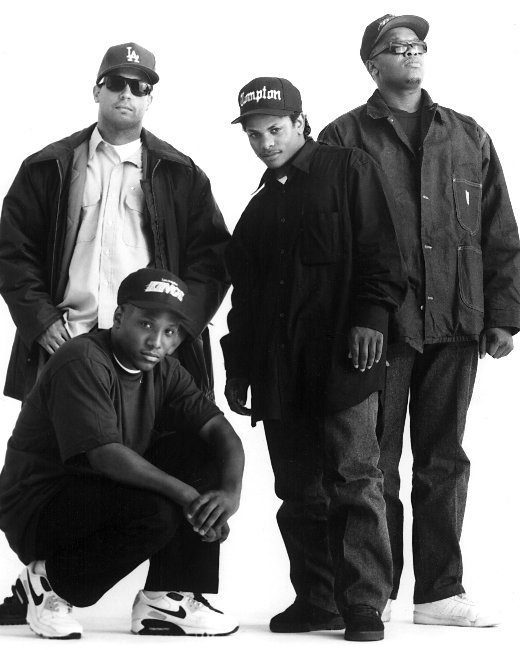 Everett Collection
Bosses at Universal movie studios have confirmed Corey Hawkins, O'shea Jackson, Jr. and Jason Mitchell will lead the cast of the N.W.A. biopic Straight Outta Compton.
Reports suggesting newcomer Marcus Callender had been cast as rapper Dr. Dre in the film surfaced earlier this week (begs16Jun14), but on Wednesday (18Jun14), movie executives revealed Non-Stop star Hawkins would take on the role.
As previously reported, Mitchell and Ice Cube's son Jackson, Jr. will portray the late Eazy-E and Ice Cube, respectively. F. Gary Gray will direct the film about the Compton, California rappers Dr. Dre, Ice Cube, the late Eazy-E, MC Ren and DJ Yella's rise to fame in the late 1980s and their subsequent split in 1991.
The movie is scheduled to hit theatres in August, 2015.