Natasha Lyonne Revisits Drug Past For Orange is the New Black Role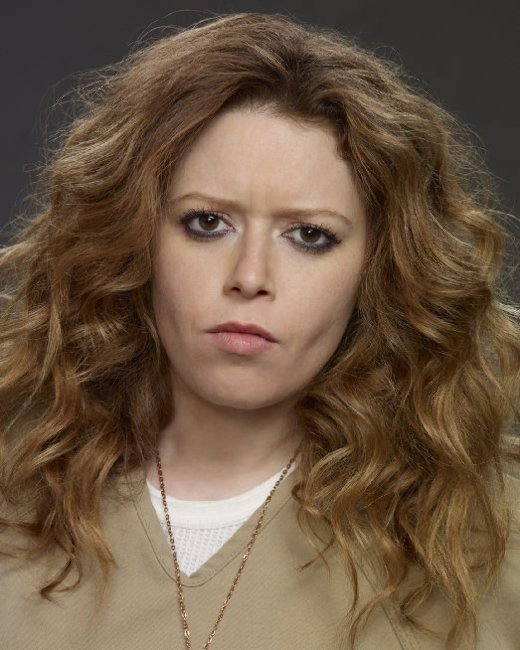 Netflix
Actress Natasha Lyonne was reminded of the pain and suffering she endured during her days as a drug addict as art imitated life for her role on prison drama Orange Is The New Black.
The American Pie star portrays troubled jailbird Nicky Nichols in the Netflix series and her character's longtime heroin use resulted in her undergoing open heart surgery – a scenario Lyonne was all too familiar with.
The former child actress, who struggled with her own drug demons in her 20s, required a similar operation in 2012, just over five years after she kicked her addiction issues, and the scar Nichols shows off in Orange is the New Black was the real mark Lyonne was left with after her surgery.
She tells People magazine, "I feel very lucky to play Nicky. There's no shortage of things for me to draw on when it comes to her back story."
"By no means was that an enjoyable scene (showing off her scar) for me to play. I had to call on memories of painful feelings. And it was tricky because my experience was so similar but yet so far removed."
Lyonne, 35, reveals she turned to drug use after falling into a deep depression over her insecurities, but she is thankful to have been given a second chance at life. She explains, "I sort of fell victim to the teenage insecurity of, 'I'm not enough'. I had this desperation, and wanted to look and be like other girls I'd see around (Hollywood)."
"Nicky's feeling (after surviving her overdose) was, 'God, I'm still not dead yet, I have to face another day?' (But) I was surrounded by friends and was loved so much that I was like, 'Gosh, I really hope this doesn't take me out.'"
"Obviously one big reason not to do drugs is because they're very bad for your health. I'm pretty grateful that I'm OK. I feel so lucky that that teenage chapter of feeling lost is closed."