Niall Horan Injured Onstage at One Direction Gig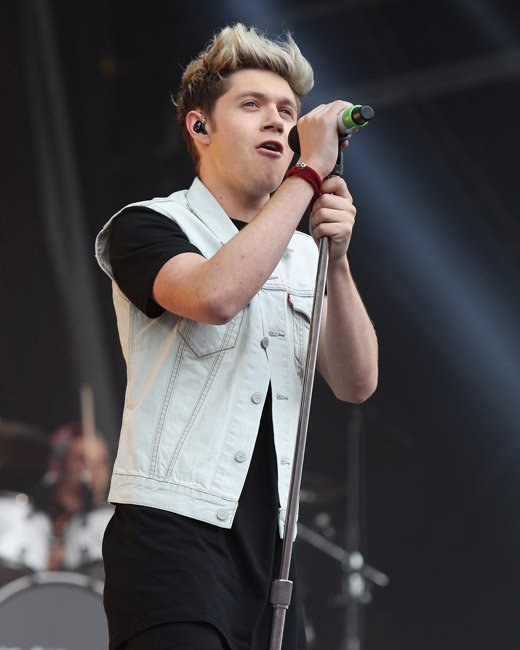 Getty Images/Jo Hale
Niall Horan was left in agony during a One Direction concert on Wednesday (25Jun14) when a fan threw an object at his injured knee.
Horan underwent knee surgery in January (14) to fix problems which have plagued him since he dislocated it as a child. He recovered from the operation with the help of a physiotherapist and seemed to be back to full fitness in time for the boyband's worldwide stadium tour, which kicked off in April (14).
However, the old injury appeared to resurface on Wednesday when the group was playing in Amsterdam, The Netherlands. Horan was hit by an object thrown onstage by a fan and pictures show the singer clutching his knee and bending over in pain. A video clip captured him hobbling around onstage and bandmate Harry Styles helping him walk up a slope.
After the show, Horan took to Twitter.com to urge fans to be more careful, writing, "Can you limit what gets thrown on stage please! Coz somethin (sic) thrown at me tonight! Hit my knee! A lot of pain from it! Never wana (sic) sound like I'm complaining! But only having my operation 5 months ago, I still get a bit of pain and I'm very scared about it."