Nicki Minaj Blames Media For Alleged Iggy Azalea Slight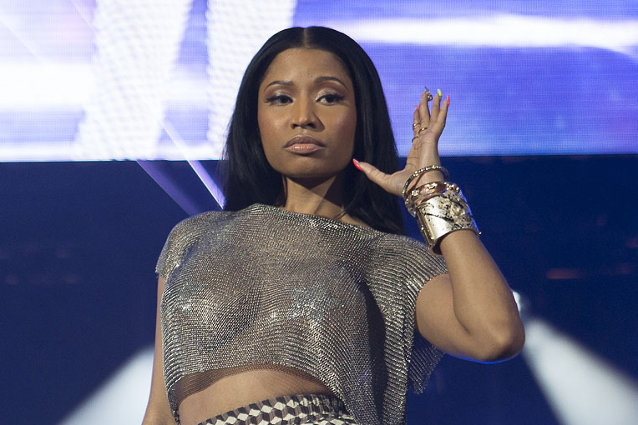 WENN
Nicki Minaj has blamed the press for twisting her words after she was accused of taking a sly swipe at rap rival Iggy Azalea during her BET Awards acceptance speech on Sunday (29Jun14).
The Starships hitmaker sent gossip bloggers into a spin at the weekend ceremony as she picked up the prize for Best Female Hip-Hop Artist and declared, "(What) I want the world to know about Nicki Minaj is, that when you hear Nicki Minaj spit, Nicki Minaj wrote it."
Multiple online reports suggested the comment was aimed at Fancy rapper Azalea, who was in the audience at the Los Angeles ceremony, after rumours recently emerged alleging verses on her debut album The New Classic had been penned by ghostwriters including her mentor T.I..
However, Minaj has now taken to her Twitter.com blog to clear up the claims, insisting she simply wanted to encourage female emcees everywhere to take charge of their own material.
In a post on Wednesday (02Jul14), she writes, "The media puts words in my mouth all the time and this is no different. "I will always take a stance on women writing b/c (because) I believe in us! I believe we're smart enough to write down our own thoughts and perspective, just like the men do. I've been saying this for 5 YEARS."
"I've congratulated Iggy on the success of Fancy, publicly. She should be very proud of that. All the women nominated should b (sic) proud. That will never change my desire to motivate women to write. Our voices have to be heard. I hope I inspire up & coming females to do that."