Nicki Minaj Delays Release Of New Single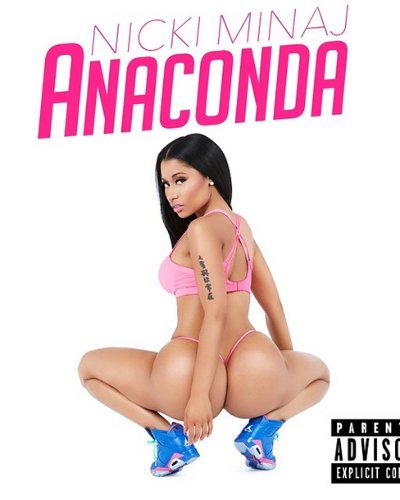 Instagram/nickiminaj
Rapper Nicki Minaj has mysteriously pushed the release of her new single Anaconda back a week.
The Starships hitmaker was planning on unveiling her track on Monday (28Jul14), but fans will have to wait until 4 August (14) to hear her new music.
Taking to Instagram.com on Sunday (27Jul14), Minaj posted a photo of her controversial cover art for Anaconda and added the caption, "My darlingz (sic), I've pushed the release of Anaconda to next week, Monday 8/4. I promise you will understand why before the week is out. Loveeeeeeee uuuuuu (sic)".
On Thursday (24Jul14), Minaj unveiled the cover for the single, which features the voluptuous star crouching down with her back towards the camera, wearing only a pink sports bra, blue Air Jordan sneakers, and a barely-there thong, exposing her bare butt.
Since posting the shot, a number of critics have taken aim at her for showing too much skin, but she shot back with her own defence in a series of pictures posted on Instagram.
Minaj posted photos of Sports Illustrated cover girls including Kate Upton, Chrissy Teigen, Nina Agdal and Lily Aldridge, who are all prominently posing with tiny bikini bottoms and showing off their rear ends, along with a caption, "Acceptable".
She then reposted the Anaconda cover art and wrote, "Unacceptable".