Nile Rodgers Celebrates 42 Months Cancer-Free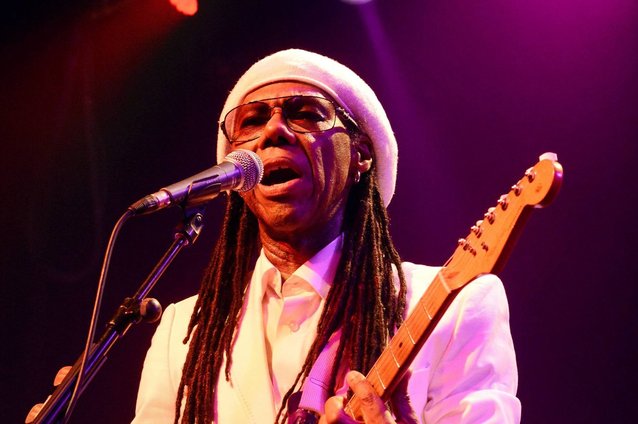 WENN
Music veteran Nile Rodgers marked a major milestone on Sunday (17Aug14) as he celebrated 42 months cancer-free.
The star took to the stage at Britain's V Festival in Chelmsford, England on Sunday, and he shared his good news shortly before his set. In a post on Twitter.com, he writes, "Every 6 months I have to get tested for cancer since being attacked. I'm 42 months clear… My cancer test came back all clear. Today's other gift's are CHIC @vfestival (sic)…"
However, Rodgers, who was diagnosed with prostate cancer in 2010 but given the all-clear a year later (11), admitted the news was bittersweet as his band's longtime guitar technician is currently undergoing chemotherapy.
He adds in a message posted on Facebook.com, "Yesterday I got my latest post-op cancer test, and my guitar tech Terry had 7 hours of chemo. Life is the gift, cancer is the thief… We all love you Terry and we'll fight this monster together brother!"