One Direction Nickelodeon Special: Watch the Clip!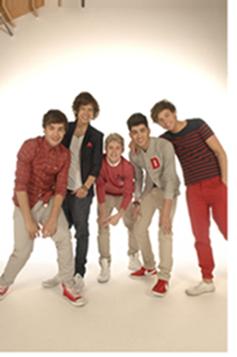 What many people don't know about the wildly-popular boy band from across the pond, One Direction — think Justin Bieber times five — is that they got their start after placing third in the British version of the reality television competition, The X Factor.  In fact it was the show's toughest judge, music producer Simon Cowell who signed them to their first contract in early 2011.
But if you're still wondering who these guys are and how they got here, you can watch with the rest of America's teenage girls on July 14 when Nickelodeon will televise an hour-long concert special about the perfectly coiffed teens and their sudden rise to fame.
The behind-the-scenes show airs at 8pm EST. But if you can't wait that long, here's an early look at what you can expect to see.
Photo Credit: Nickelodeon
More:
One Direction Turns Down Invitation to White House
One Direction Fans Attack Married Woman Over Harry Styles Affair Rumors