Peaches Geldof's Sister Lashes Out At Critics Online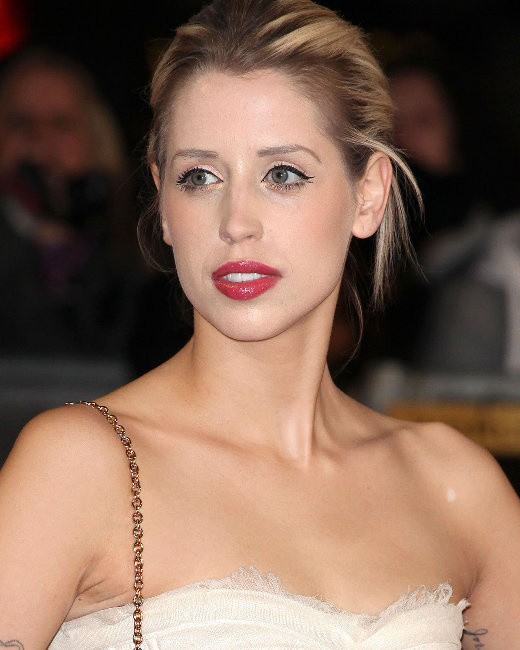 WENN
Peaches Geldof's elder sister Fifi has posted an expletive-laden rant online urging critics to let the tragic socialite rest in peace following the conclusion of an inquest into her death.
Bob Geldof's model/TV presenter daughter passed away in April (14) after a drug overdose, and an investigation into her death, which wrapped up in Kent, England on Wednesday (23Jul14), concluded she had battled heroin addiction for two-and-a-half years.
The news sparked a storm of debate over the 25-year-old mum-of-two, whose 11-month-old son was left alone for up to 17 hours before her body was found, and comparisons to her own mother, Paula Yates, who also died of a heroin overdose when her children were young.
The criticism prompted a furious reaction from Peaches' sister Fifi, who posted an angry message to her Instagram.com page which reads, "Don't keep calm and f**k this and f**k that. F**k you. F**k off." She added in a caption, "Sums it up nicely about how I'm feeling about the viciousness today. Maybe she'll be allowed to RIP."
When another user commented on her posts, calling Peaches "selfish and sad" for taking drugs with her children in the house, Fifi replied, "You've no idea what you are talking about quite frankly. Yet another who has bought into the bulls**t. I'd appreciate you getting the f**k off my page with stuff like that on today of all days."