Penis-Chop Rapper Wants Porn Career, Film Boss Interested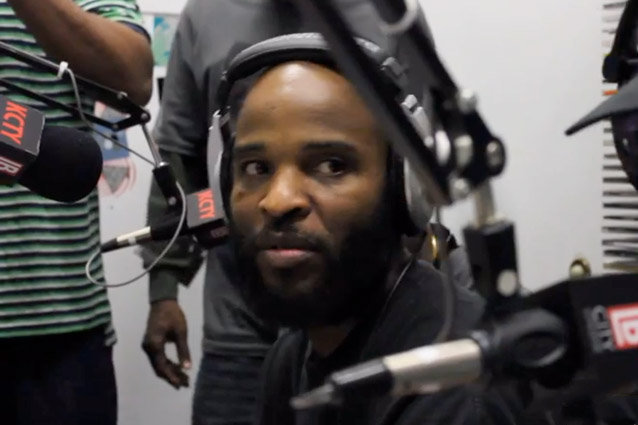 YouTube/BamSukkaTV
The rapper who chopped off his penis before attempting to take his life earlier this year (14) is looking for a career as a porn star – and Vivid Entertainment boss Steve Hirsch is interested in hiring him.
Andre Johnson, aka Northstar rapper Christ Bearer, cut off his manhood before jumping from the second floor balcony of a North Hollywood apartment in April (14). He was taken to Cedars-Sinai Medical Center, where his penis was successfully re-attached.
Now in a much better mindspace, Johnson wants to make a career with his 'johnson'. Asked if his manhood is still fully functioning, he tells TMZ.com, "Does it work? Can Chris Brown dance? Can Kanye West rant?"
News of his plans have reached Hirsch, who wants to meet with the rapper, stating he is "definitely interested" in casting Johnson, pending an inspection of his genitals.
Meanwhile, opening up about the bizarre attempt to take his life, Johnson admits he was high on recreational drug phencyclidine (PCP) when he chopped off his penis and jumped.