President Obama to Visit Victims of Aurora Shooting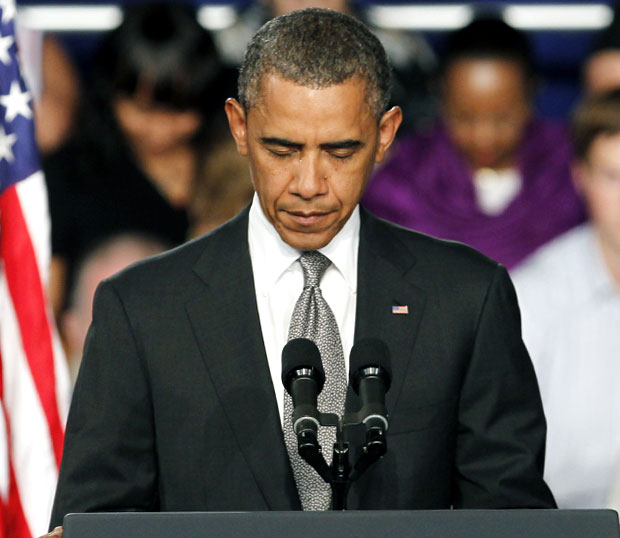 In light of the July 20 shootings at the Aurora, Colo. midnight showing of The Dark Knight Rises, President Barack Obama has planned a visit to Aurora Sunday to visit the families of the victims of the shooting. The president will also be meeting with local officials.
President Obama is only the most recent figure to lend his support following the Friday morning shootings, during which alleged shooter James Holmes, 24, opened fire and killed 12 people, injuring dozens more. Warner Bros., the studio behind The Dark Knight Rises, opted not to release any box office information throughout the weekend as a tribute to the victims of the attack. The other major studios have followed suit. Additionally, the film's director Christopher Nolan and star Christian Bale have both released statements expressing their grief over the tragedy.
[Photo Credit: Alan Diaz/AP Photo]
More:
Police Have Successfully Disarmed Most Dangerous Explosives in Holmes' Apartment
'Dark Knight' Shooting Press Conference: 70 Shot, 12 Dead, 58 Wounded — UPDATE