Prince William's Polo Dreams Dashed by Brother During Birthday Game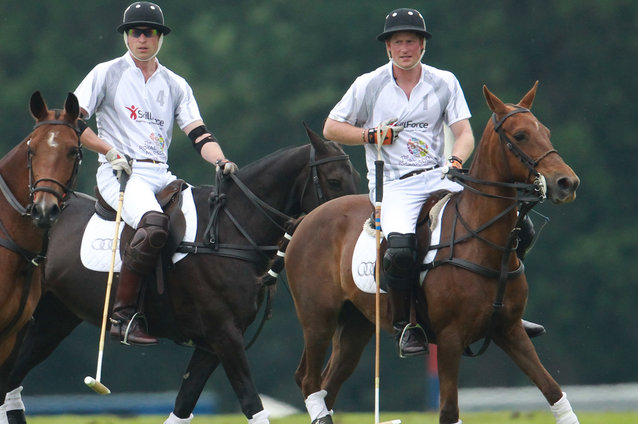 WENN
British royal Prince William faced an embarrassing defeat over his birthday weekend (21-22Jun14) when his younger brother Prince Harry triumphed during a polo match.
The Duke of Cambridge turned 32 on Saturday (21Jun14) and took part in the June Goldin Group Charity Cup at the Beaufort Polo Club in Gloucestershire, England the following day (22Jun14).
His younger sibling was on the opposite side and refused to give the future monarch an easy time. Harry's Piaget team triumphed over William's Royal Salute with seven goals.
However, Harry didn't have much time to boast – the royal later jetted off to South America for a week-long tour of Brazil and Chile.