Rajesh Khanna Dead at 69: How He Changed Bollywood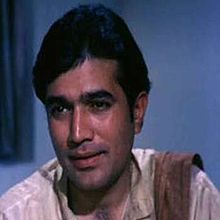 Rajesh Khanna, the first actor to achieve superstar status in Bollywood, has died at age 69. He leaves behind a wife and two daughters. 
Khanna's enormous success made him a massive star in India with a career that spanned many decades and about 170 movies. At the height of his fame in romantic films, female fans would reportedly "marry" his photographs and write him letters in their blood. 
Kaka, as he was widely known, became one of the highest paid actors of his time. And like so many Hollywood actors, he even dabbled in politics, becoming Congress MP from the New Delhi constituency from 1991 to 1996.
Today, fans mourn his loss. 
PM Manmohan Singh led the tributes with his tweet: "I convey my heartfelt condolences to the members of the bereaved family and countless fans and admirers of Rajesh Khanna."
"Rajesh Khanna was always a symbol of romance," says West Bengal Chief Minister Mamata Banerjee. "His smiling face and the ability to connect with people at ease had made him popular."