Robin Williams Leaves Behind Four Films In Wake Of Death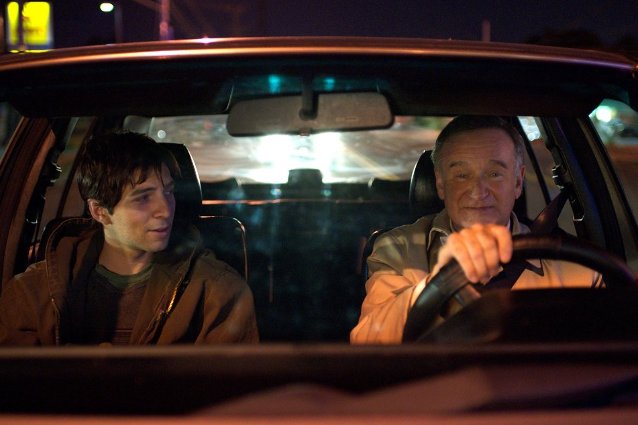 Camellia Entertainment/Evil Media Empire
Robin Williams' film career is set to continue despite his death at the age of 63 on Monday (11Aug14).
The Oscar-winning actor passed away in an apparent suicide at his home in Tiburon, California, and he left behind a very active film career, including four projects that are slated to hit the big screen soon.
Williams has two holiday films due for release later this year (14), including indie family comedy Merry Friggin' Christmas, co-starring Lauren Graham, Joel McHale, and Oliver Platt, and he also reprised his role as Teddy Roosevelt for Night at the Museum: Secret of the Tomb, which is set to hit cinemas in December (14).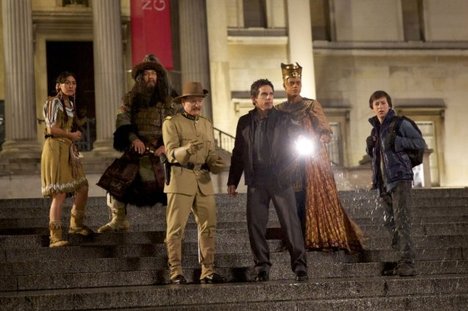 20th Century Fox
In addition, he starred opposite Breaking Bad regular Bob Odenkirk in the drama Boulevard, which debuted at the Tribeca Film Festival earlier this year (14), and Williams also loaned his voice as the animated character of Dennis the Dog in Absolutely Anything, a live-action British comedy starring Simon Pegg and Kate Beckinsale, which is slated for release in 2015.
The comedian was also in talks to reprise his role as the beloved Mrs. Doubtfire in a sequel to the hit 1993 film. Williams, along with director Christopher Columbus, had reportedly met with Elf screenwriter David Berenbaum to polish off a second draft of the script, and they were likely to join the project if talks went well.
Columbus, a longtime friend of Williams, shared his own condolences on Monday, in a statement which reads, "We have lost one of our most inspired and gifted comic minds, as well as one of this generation's greatest actors. To watch Robin work, was a magical and special privilege. "His performances were unlike anything any of us had ever seen, they came from some spiritual and otherworldly place. He truly was one of the few people who deserved the title of 'genius.' "We were friends for 21 years. Our children grew up together, he inspired us to spend our lives in San Francisco and I loved him like a brother. The world was a better place with Robin in it. And his beautiful legacy will live on forever."