Simon Cowell: 'Gay Claim Is Untrue'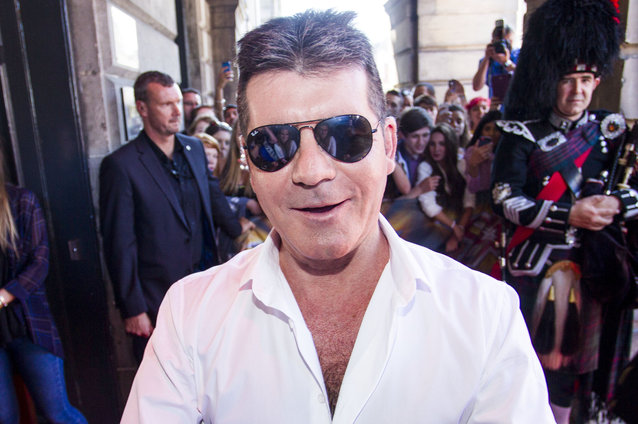 Mark Davison/WENN
Simon Cowell has spoken out to insist rumours he is gay are untrue following extraordinary allegations in a London court that he has slept with several men.
A jury at Southwark Crown Court heard the sensational claim last week (ends20Jul4) during the trial of former N-Dubz singer Tulisa Contostavlos for brokering a cocaine deal for an undercover journalist.
That case collapsed on Monday (21Jul13) and the pop star was cleared of the charge, and Cowell has subsequently issued a statement addressing allegations heard by the jury.
Secretly-filmed footage contained a clip of Contostavlos' personal assistant Gareth Varey telling the reporter that Cowell is homosexual and has slept with several of Varey's friends.
In a statement, a representative for The X Factor boss says, "Simon was referred to during the trial without forewarning, resulting in widespread media coverage of untrue claims regarding his private life."
"In 2014 the question of whether someone is or is not gay is antiquated. (As it happens he isn't, though if he were, he would simply have said so). "However, the issue was the false suggestion made by Mr. Varey that Simon – who is renowned for his honesty and candidness – had thus not been truthful in the public arena and this is what we have been obliged to clarify."