Smell Like Bon Jovi? Singer Joins Justin Bieber in Fragrance Game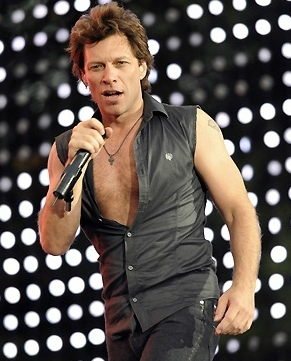 What does a rock star smell like? (Nope, not groupie sweat and Jack Daniels.)
Well, 
Jon Bon Jovi
 apparently smells like wood, flowers and musk. Or at least that's what the 50-year-old rocker's new fragrance with Avon called "Unplugged" will smell like. 
The company announced today he'll appear in ads for both Unplugged for Her and Unplugged for Him this fall.
With his new deal, he joins other musicians like Lady Gaga, Adam Levine and Justin Bieber in the packed but highly profitable celebrity fragrance field. Today, five of the top 10 fragrances in the U.S. are celebrity branded or endorsed. 
What do you think? Would you want to smell like Bon Jovi? Will you buy Unplugged?