Joe Manganiello Endured Freezing Temperatures During Nude True Blood Scene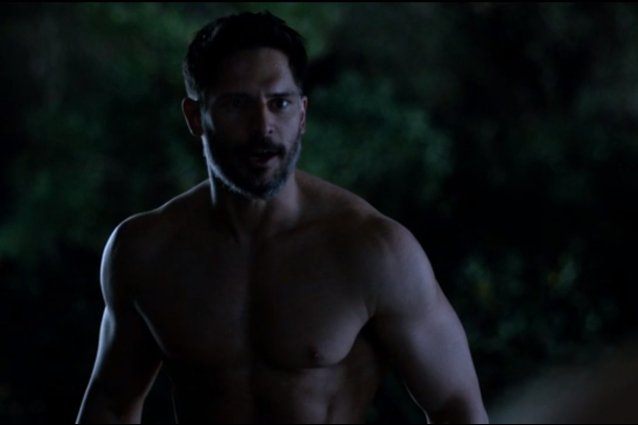 HBO
SPOILER ALERT: This post contains information about True Blood season 7.
Actor Joe Manganiello struggled to keep his shivering under control while filming his tragic final scene for vampire drama True Blood naked and in the cold.
The Magic Mike star's character, Alcide Herveaux, met his demise in an episode which aired in America on Sunday (06Jul14), when he was shot in the head as he transformed into a werewolf and back into human form in a bid to save love interest Sookie Stackhouse, played by Anna Paquin.
But Manganiello admits filming in the nude in the middle of winter was far from ideal. He says, "Everybody thinks, 'Oh, we film in (Los Angeles), it's got to be warm.' Well, it's Malibu, in the middle of the night, it's near the ocean, it's like December or January and you have to lay on the ground with nothing on and it's freezing."
"I just hear this megaphone somewhere off in the distance like, 'Stop rattling, stop shaking.' I'm like, 'I'm trying really hard…'"