Stars Honor Sophia Loren At Special Dinner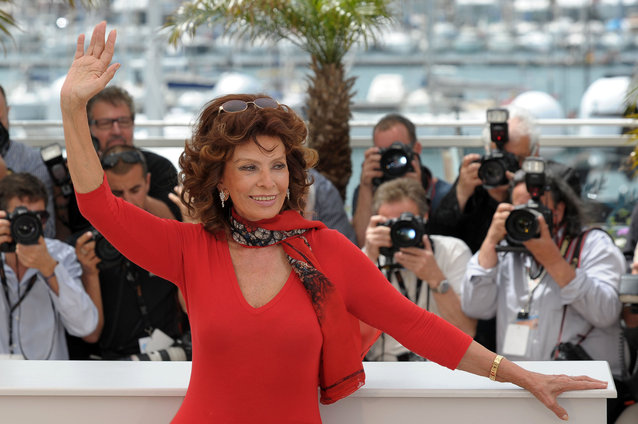 Splash News
Stars including Robert Redford, Whoopi Goldberg, and Francis Ford Coppola gathered in California over the weekend (19-20Jul14) to pay tribute to Oscar-winning actress Sophia Loren.
The Italian beauty was honoured at the annual Napa Valley Festival del Sole in Oakville, California on Saturday night (19Jul14), and several Hollywood stars attended the event.
Goldberg recalled how her mother advised her to view Loren as a role model when she first got into acting, and Redford praised the Two Women actress for rising out of her working class roots to become a major movie star.
Apocalypse Now director Ford Coppola raised a few smiles when he told guests he had enrolled on a scholarship at a military academy as a young man and kept his spirits up by pinning a photograph of a young Loren to a wall at his quarters.
Goodfellas actor Robert De Niro and former U.S. President Bill Clinton were among those who sent video tributes to the 79-year-old actress.
Guests were treated to an outdoor performance of a specially-written piece by composer Daniel Brewbaker, followed by a $700 (£411)-a-head dinner. The Bella Italia: A Tribute to Sophia Loren event took place at the Far Niente Winery in Oakville.