T-Pain: 'Only Chris Brown & Ne-Yo Stuck By Me During Depression'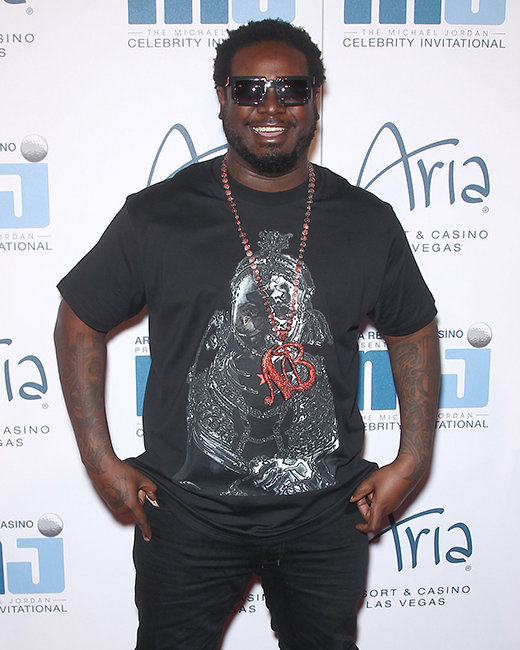 WENN
Hip-hop star T-Pain will forever be grateful for his friendships with Chris Brown and Ne-Yo, insisting they were the only celebrity friends who stuck by him as he struggled with depression. The I'm Sprung hitmaker recently revealed he fell into a deep, booze-fuelled downward spiral in 2010 when plans to release a joint album with Lil Wayne were derailed by the rapper's year-long prison term for gun charges.
The setback hit T-Pain hard and only two of his so-called pals, Brown and Ne-Yo, welcomed his company throughout his ordeal. He has since managed to get sober and turn his life around, and T-Pain confesses he couldn't have done it without the pair, although he admits he was as much of a support for Brown as the embattled singer was for him.
He tells MTV.com, "I did it (got sober) for (Brown). I did it for everybody, but, you know, Chris the most, because he was going through so much with all the backlash and stuff he was going through. And I still called him, hit him up, visit him in the studio, checked on him, make sure he was OK, went by his house, just popped up in places that he was (sic)."
He adds, "Ne-Yo stayed down. Everybody else just kind of fell off and was just like, 'A-ight (sic), well, make a new song and we'll call ya (sic).'" Brown fell out of favour with many music fans in 2009, when he was convicted of assaulting his then-girlfriend Rihanna on the eve of the Grammy Awards. He was sentenced to community service and probation following the attack. The singer has since found himself in further legal trouble, and he was released from prison on Monday (02Jun14) after serving time for violating his probation. Brown is also facing trial amid allegations of assault relating to an incident in Washington, D.C. in October (13).