The Goonies Comic-Con Reunion Axed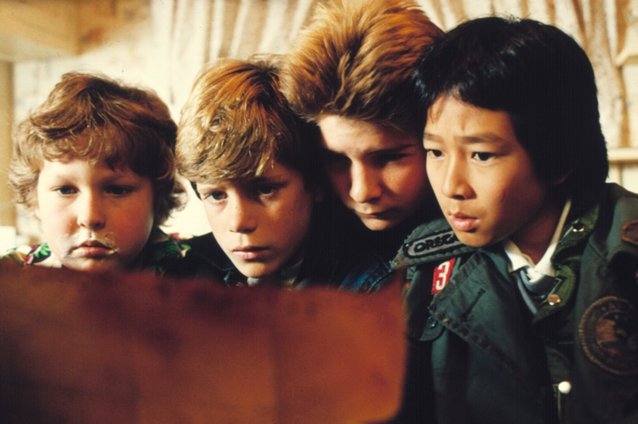 Warner Bros via Everett Collection
A planned The Goonies cast reunion at this weekend's (24-27Jul14) Comic-Con has been cancelled due to scheduling issues.
The stars of the 1985 movie, including Sean Astin and Josh Brolin, were slated to come together for The Goonies Never Say Die panel at the annual San Diego, California event on Thursday (24Jul14), but an organiser for the panel cites "talent scheduling conflicts and unforeseen circumstances" for the last-minute cancellation.
Earlier this year (14), director Richard Donner revealed a sequel to The Goonies is in the works, and that he had high hopes of bringing Astin, Brolin and Corey Feldman back for the follow-up.