'The Internship' Star Vince Vaughn Pokes Fun at Owen Wilson in Google Hangout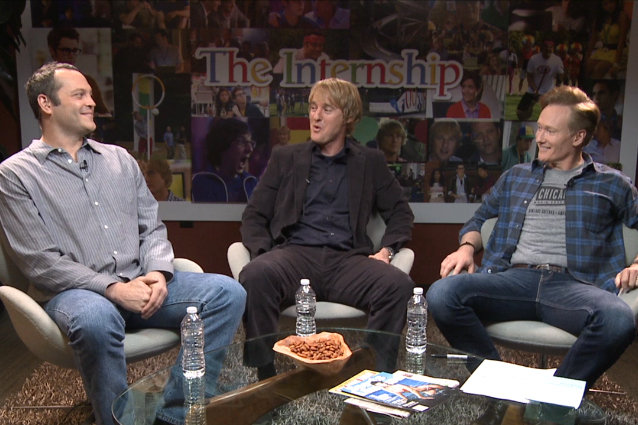 Vince Vaughn and Owen Wilson, the stars of the upcoming comedy The Internship, sat down with TV host Conan O'Brien for a very funny Google Hangout to promote their film. In the movie, the actors star as two out-of-work salesmen who have to compete for a job as interns at a tech company. 
The duo last paired in the highly successful comedy, Wedding Crashers. That 2005 film so far has grossed more than $209 million domestically.
Thanks to their proven chemistry, it seems like the duo would be natural friends in real life, too, says Conan. "The truth is that when this is over, I don't give a damn if I ever see him again," Vaughn teased during the interview. 
Click the link here to watch the whole Google Hangout interview with The Internship stars!  And check out The Internship in theaters on June 7.