Whoopi Goldberg Advocates For Medical Marijuana Expansion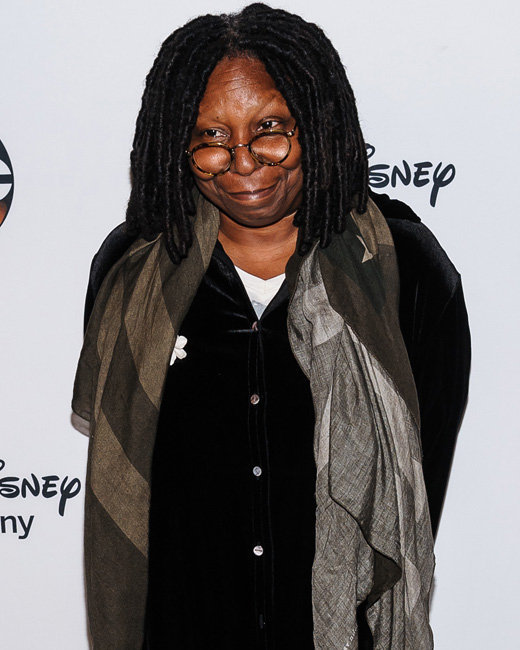 WENN/C.Smith
Actress-turned-TV-host Whoopi Goldberg has penned an open letter advocating for the expansion of medical marijuana laws in New York.
In a missive written for The Cannabist, The Oscar winner applauds New York Governor Andrew Cuomo for signing a recent law pertaining to the use of medical marijuana, but she explains she is disappointed the legislation doesn't go far enough to help people suffering from a a wide variety of diseases.
Goldberg, who uses marijuana to alleviate the symptoms of glaucoma, writes, "While I'm thrilled for my fellow New Yorkers who will be able to seek treatment via marijuana when N.Y. Gov. Andrew Cuomo's plan goes into action sometime in 2016, I'm sorry to say the governor's plan doesn't include conditions like glaucoma, migraines or severe menstrual disorders – very real issues for people who suffer from them, myself included (glaucoma). "However, the great news is that under Cuomo's plan, approved by the New York Legislature in late July, doctors will be able to prescribe marijuana for at least 10 diseases and conditions – including cancer, epilepsy, AIDS, neuropathy, ALS and other degenerative diseases…"
The Ghost star closes the letter asking the governor to gather more information about medical marijuana and to lift more restrictions.
She continues, "I would have loved to have had a conversation with the governor and his staff. I probably would have asked, 'Did y'all talk to a whole lot of patients? How did you come up with the list of conditions? And did you talk to any of the other governors about what affect medical marijuana has had on patients?' "I'd also tell him, 'There are so many people this could help – and while a lot of people think others are champing at the bit to go out and party with medical marijuana, that's just not the case. People are desperate – really desperate – for the medication that helps them. And as we have seen, if we can't get it with your help here in New York, we end up having to go to other states…' "I look to New York's future and the rest of the nation's future – where marijuana is a legitimate medicine and a brand-new industry that takes root in our cities and rural communities… As a patient not yet covered, I will wait – with hopes that my condition, and the others not yet recognized by the state of New York can one day, very soon, legitimately and legally be serviced by cannabis, and included in New York's medical marijuana laws."