Why Spice Girls Olympic Reunion Makes Us Miss Adele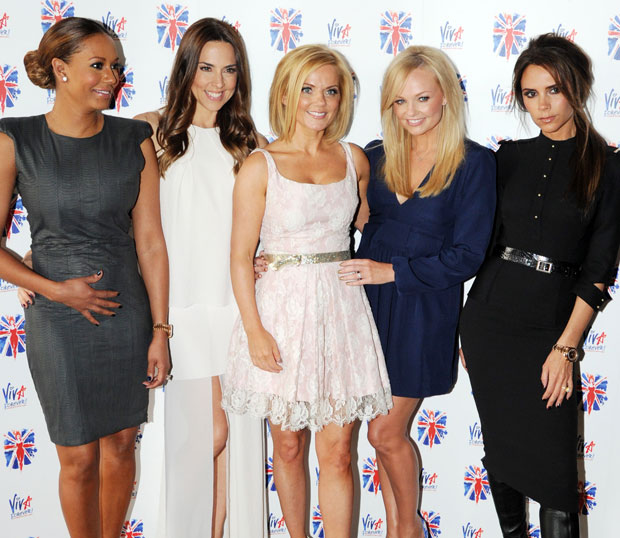 Better brush up on your Spice Girls 101: (was that Mel B or Mel C?)
It looks like rumors are becoming reality as more sources are saying that the Spice Girls will reunite for the closing ceremony at the London Olympics on August 12. 
Britain's MailOnline revealed that the girls, including Melanie Brown, Emma Bunton, Geri Halliwell and Melanie Chisholm, gave the appearance a green light but Victoria Beckham refused to appear. 
But now, Beckham told radio's John Murray Show: "I don't know about a comeback tour but I loved being back with the girls. There was a lot of fun, we did so much together and we'll see. If they're up for something then I certainly am.'She added: 'We are so proud to be English and we are very excited about the Olympics."
At the Olympics, the group will reportedly perform two of its singles, including their most well-known song "Wannabe." 
The other reported performers are English music legends George Michael and The Who and Jessie J,who's one of the best-selling young artists now. So it begs the question: Why the Spice Girls? 
If 
Adele weren't pregnant right now
, you have to wonder if the British Grammy-winner would be a shoo-in to perform — and perhaps not the Spice Girls. In fact, there are plenty of UK acts to choose from: the Rolling Stones, Coldplay, and what about Madonna? Sure, she may not technically be a Brit, but she thinks she is.