Wilko Johnson Planning Game of Thrones Return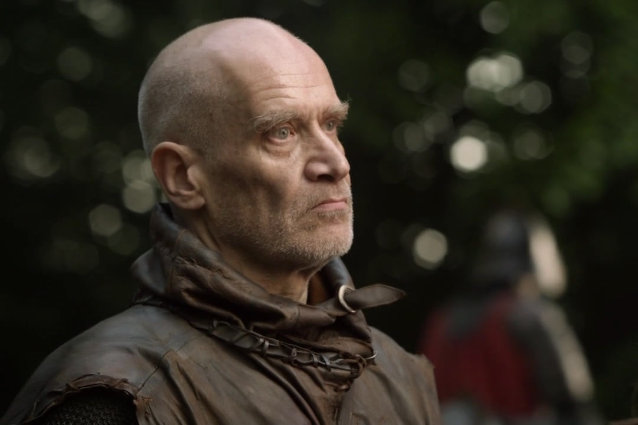 HBO
Veteran musician Wilko Johnson is plotting a return to hit TV show Game Of Thrones after he recovers from cancer surgery.
The former Dr. Feelgood star appeared in the fantasy show as executioner Ser Ilyn Payne and he was last seen on screen in 2011, two years before he was diagnosed with terminal pancreatic cancer. Johnson defied doctors to continue working after his health news, and he is determined to bounce back after undergoing an operation in April (14) to remove a tumour from his pancreas.
His journalist friend Charles Shaar Murray has given an update on the star's condition, revealing he enjoyed an outing to the beach with a group of friends on Sunday (17Aug14) and is even eyeing a return to TV.
Murray writes in a post on Facebook.com, "Yesterday: a lovely Sunday afternoon by the seaside… to be precise, hanging out with Wilko Johnson and a bunch of his mates… Wilk's still in the comparatively early stages of recovery from his massive life-saving surgery, but he's in good spirits (though he's no longer drinking any), working hard to rebuild strength and stamina, itching to resume maltreating Telecasters (guitars) in public and even speculating on returning to Game of Thrones once Ser Ilyn Payne is no longer ill in pain and he's strong enough to wield the Big Sword once more. And he thanks all y'all for the good vibes."
The note was reposted on Johnson's own account with the message, "We just had to share this heartening update from the inimitable Charles Shaar Murray. As you can imagine, Wilko's still got a long way to go, but he's in good spirits and we must reiterate CSM's last line – he really does appreciate all the positive vibes."