X-Men & Captain America Will Fight It Out at MTV's Fandom Awards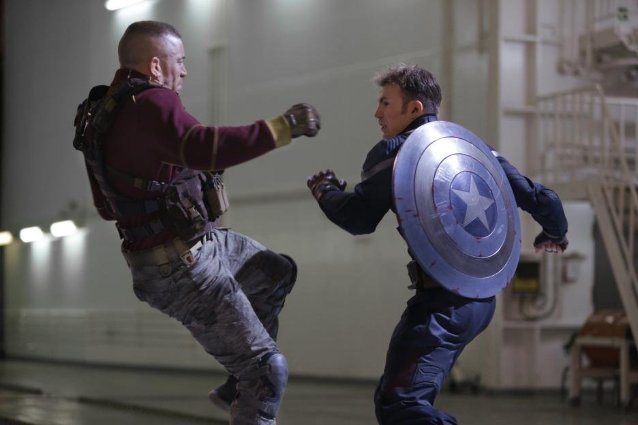 Walt Disney Studios
Superhero blockbusters X-Men: Days Of Future Past and Captain America: The Winter Soldier will battle it out at the inaugural mtvU Fandom Awards later this month (14).
The nominees for the fan-voted prizes are split across four categories: movies, TV dramas, TV comedies and animation. Films including The Hunger Games, Divergent and The Hobbit will be competing for the best fanbase title.
TV shows in the running include comedies Glee, How I Met Your Mother and New Girl and dramas Game of Thrones, Breaking Bad and The Vampire Diaries. South Park and Family Guy are named in the animation category.
Fans vote online to ensure their favourite film or TV show makes it into the next round. The productions with the lowest number of votes will be knocked out until one nominee is left from each category. They will then compete for the Fandom of the Year title.
The special Best Fandom Forever award is also up for grabs for movies including Harry Potter and The Lord of the Rings and TV shows including Doctor Who, Sherlock and Buffy the Vampire Slayer. The winner will be decided based on the number of times they are mentioned on the MTV Tumblr.com blog page.
The awards will be handed out at the Petco Park baseball stadium on 24 July (14) as part of the annual Comic-Con festival in San Diego, California.
Ahead of the prizegiving, rockers Linkin Park will headline the inaugural MTV Fan Fest concert.
Highlights from the gig and the awards show will be broadcast on the mtvU channel on 27 July (14).