Zachary Quinto Keen To Return To Heroes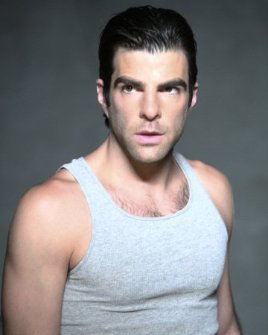 NBCUniversal
Zachary Quinto is keen to return to the small screen in the upcoming Heroes reboot, but fears his busy movie schedule will ruin his chances.
The Star Trek actor shot to fame in the sci-fi TV show along with Hayden Panettiere before the programme was axed in 2010 after four seasons.
TV bosses recently announced the show will be making a comeback next year (15) as Heroes Reborn, and Quinto admits he has been talking to creator Tim Kring about the possibility of reprising his role as villainous Sylar.
He tells Thewrap.com, "I've been talking to Tim and I'm really excited that they're doing that show. I don't really see the room for me to be involved at this point, just based on my schedule. But, I'm not sure if it will work out just based on availability alone… I know the fans are really looking forward to that and I'm excited about the fact that they're making it… I know I'll be excited to watch it and be a part of it any way I can."