10 Best Movies to Watch on a Snowy Day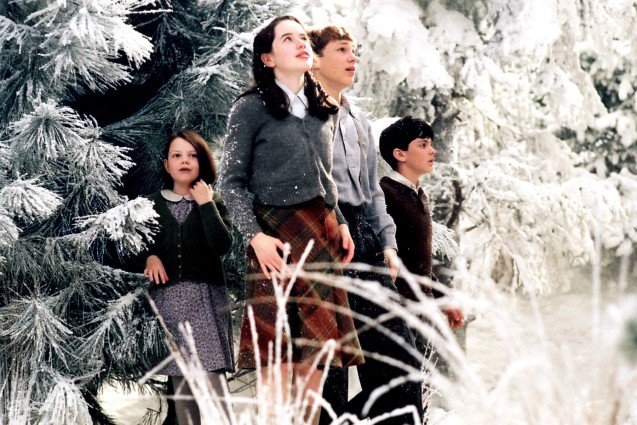 Walt Disney via Everett Collection
Since it's January and there are bound to be some big snowstorms — unless you live in a warm enough climate that you never get any snow — we've compiled a list of the best movies for a snowy day. Make some hot chocolate, add some of those little marshmallows, and curl up under a blanket to keep warm while you watch these chilly flicks.
Jack Lemmon and Walter Matthau were at their best when they played two feuding neighbors fighting over a new girl on the block in Grumpy Old Men. It's perfect for a good laugh.
A classic from the '90s, Cool Runnings tells the semi-true story of a Jamaican bobsled team debuting at the Olympics. It's sure to be at least as entertaining as the Sochi Olympics (if not more).
Watch other people freeze to death while you're nice and warm inside during a non-apocalypse.
The Chronicles of Narnia: The Lion, the Witch and the Wardrobe
A bunch of kids travel to a magical land trapped in a never-ending winter and save the day. Plus James McAvoy is shirtless for a brief bit in the beginning.
For horror and Stephen King fans, Dreamcatcher is the perfect winter movie about friends camping in Maine during the winter. Also aliens.
The Coen brothers' Fargo is perfect for anyone who can put up with a Minnesotan accent and likes crime dramas in snowy towns.
Another childhood classic — though not necessarily a fantastic movie — is Snow Dogs. It stars Cuba Gooding Jr. as a Miami man who inherits a team of sled dogs, then wackiness ensues.
Liam Neeson's recent thriller about a man surviving in the Alaskan wilderness is both entertaining and educational — in case you're ever stranded in Alaska. 
If you're in the mood for animation and some very, very, very vague history, Ice Age is the way to go. Besides, Sid the sloth is our spirit animal on lazy days.
If you're taking a snow day, you might as well watch Snow Day. It's the age-old tale of kids who don't want to go to school versus the creepy guy that drives the snowplow — classic.