10 Crimes Committed By the Characters of 'Twilight'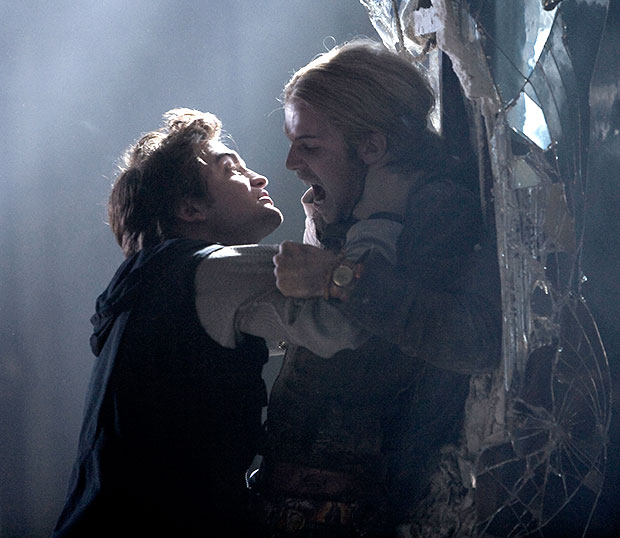 We give a pass to our favorite heroes, even in their darkest moments. As long as the journey they're embarking on is noble, fueled by passion or love, or at the very least looks really damn cool, even their most morally offensive actions can slip past our judgment and keep us rooting in their favor.
People love the Twilight gang, as evidenced by the $1 billion the franchise has taken in since the first installment back in 2008. But over the course of the series, which concludes this week with The Twilight Saga: Breaking Dawn – Part 2, Bella, Edward, Jacob, and the rest of the vampires and werewolves who align themselves with "good" have occasionally tempted fate by dabbling in the world of criminal activity.
It's true — and if you don't believe the Cullens are the greatest crime family the Corleones, check out our gallery:
10 Reasons the 'Twilight' Cast Should Be Arrested
Follow Matt Patches on Twitter @misterpatches
[Photo Credit: Summit Entertainment]
More:
Why Rob Pattinson Wants to Be a Sex Scene Director — VIDEO
Twilight Fandom: It's Not as Simple as You Think
Kristen Stewart on Bella as a Feminist Role Model
From Our Partners:

'Twilight' Cast Now and Then (PICS) (Moviefone)
How to Be a Bond Director
(Moviefone)