10 Really Hot Mythical Creatures
The Hobbit: The Desolation of Smaug is just around the corner, which means that our favorite mythical creatures will soon be back in our lives. But Legolas shouldn't get all of the glory, right? 
Here's a list of the mythical beings from film and TV that make us weak at the knees: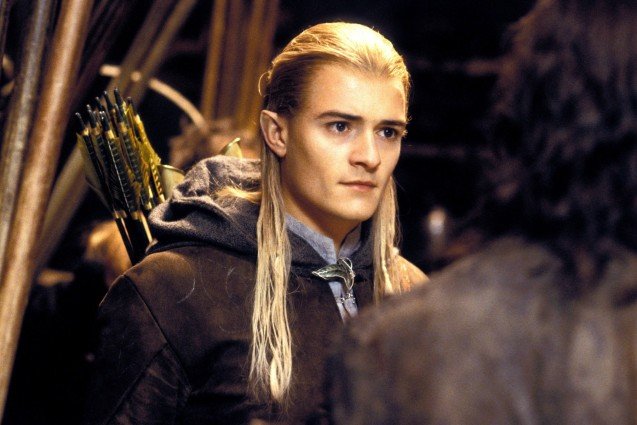 New Line Cinema via Everett Collection
Name: Legolas
Mythological Creature: Elf
Famous From: The Lord of the Rings and The Hobbit
Portrayed By: Orlando Bloom
So, Legolas is seriously sexy. I have no problem saying that I'm attracted to an Elf. (Okay I'm a little weirded out that I just admitted to having a crush on an Elf.) His jawline could cut a rock, his bow skills are amazingly fantastic, and J.R.R. Tolkien's description of him doesn't do our lovestruck hearts any favors: "He was as tall as a young tree, lithe, immensely strong, able swiftly to draw a great war-bow and shoot down a Nazgûl, endowed with the tremendous vitality of Elvish bodies, so hard and resistant to hurt that he went only in light shoes over rock or through snow, the most tireless of all the Fellowship."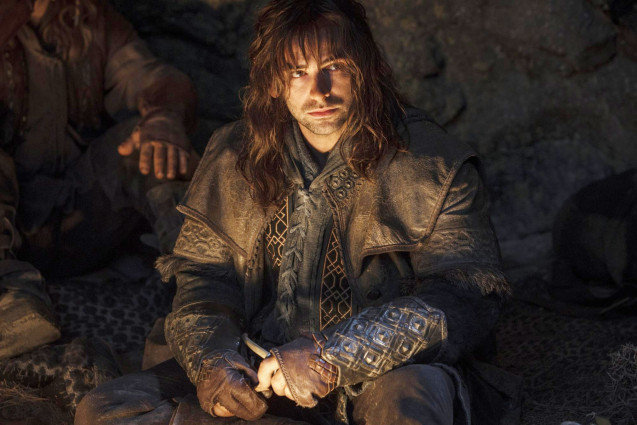 Warner Bros.
Name: Kili
Mythological Creature: Dwarf
Famous From: The Hobbit
Portrayed By: Aiden Turner
So who else wants to get down with some Dwarves? Okay, so I know that sounds creepy, but it's totally common knowledge that Kili is kind of actually attractive. Dwarves get a bad rap for being pretty dopey, squat, hairy, and a bunch of other unattractive adjectives, but Kili beats the stereotype. He's definitely someone to look forward to in the next Hobbit.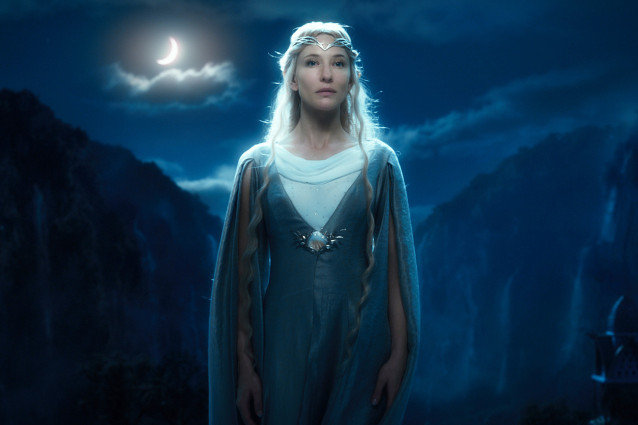 Warner Bros.
Name: Galadriel
Mythological Creature: Royal Elf (I don't know why the distinction is necessary; it just is.)
Famous From: The Lord of the Rings
Portrayed By: Cate Blanchett
By definition Galadriel is ethereal: Extremely delicate and light in a way that seems too perfect for this world. With her golden hair, snow-white skin, and piercing blue eyes, she's what elf dreams are made of. Plus, she's seriously powerful, and there's nothing better than a powerful woman.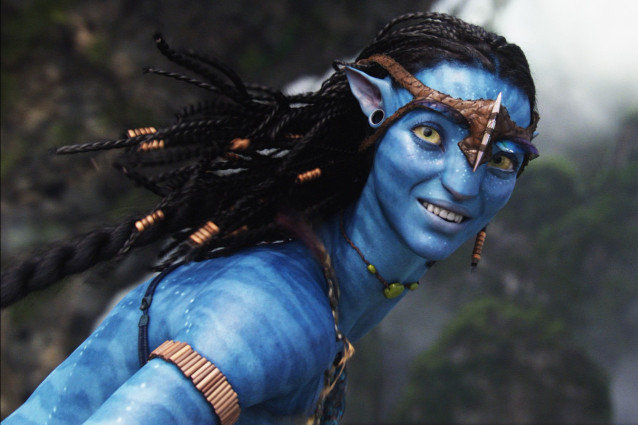 Twentieth Century Fox Film
Name: Neytiri
Mythological Creature: Na'vi princess
Famous From: Avatar
Portrayed By: Zoe Saldana
Yes, she's blue. I totally get that. But, she's also beautiful, skilled in combat, and extremely sassy. And even if we don't actually get to see Zoe Saldana, we're always very aware that she's what makes this Na'vi princess so gorgeous.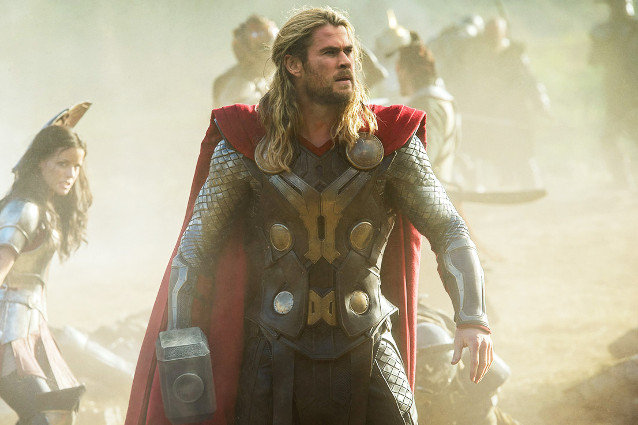 Paramount Pictures
Name: Thor 
Mythological Creature: A Norse God
Famous From: Thor
Portrayed By: Chris Hemsworth
Thor is literally a god. Like an actual god. According to Wikipedia, in Norse mythology, Thor is a "hammer-wielding god associated with thunder, lightning, storms, oak trees, strength, the protection of mankind, and also hallowing, healing, and fertility." Fertility, ladies. Fertility. Add on the face, body, muscles, and voice of Chris Hemseworth and we've got a serious winner on our hands.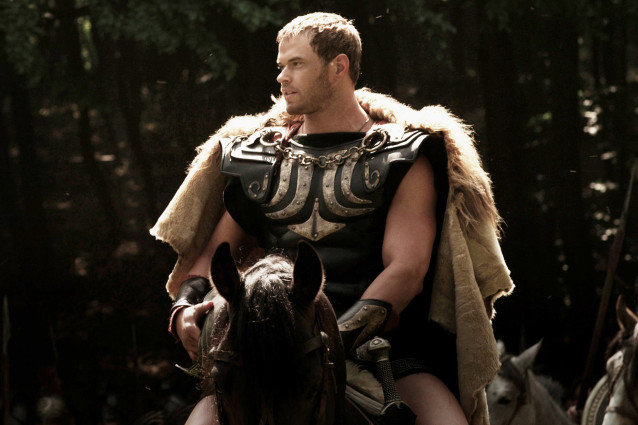 Lionsgate
Name: Hercules
Mythological Creature: A Half-God
Famous From: The Legend of Hercules
Portrayed By: Kellan Lutz
Okay, so he's only a half-god, but that's more god than most people can claim to be. He's amazingly strong, and he loves to go on adventures. And who wants to bet that his online dating profile says he loves "long walks on the beach"? (The Legend of Hercules is set to come out in 2014.)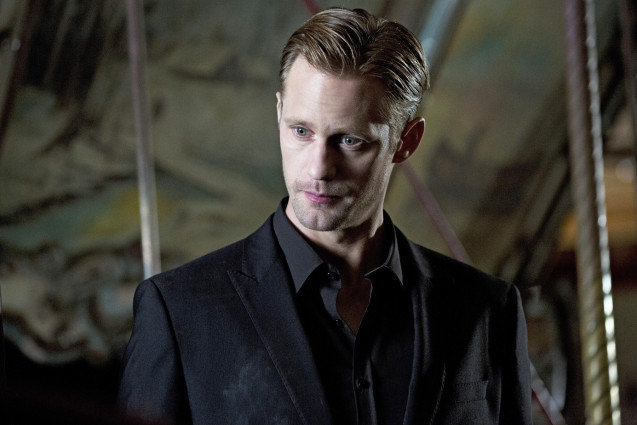 HBO
Name: Eric Northman
Mythological Creature: Vampire
Famous From: True Blood
Portrayed By: Alexander Skarsgard
We're not talking about Twilight vampires over here, we're talking about True Blood vamps. And obviously the steamiest vamp around — well, besides Pam — is Eric Northman. He hardly ever wears a shirt and deep down, under all of that pent up anger, is a heart that yearns for someone to love.
HBO
Name: Alcide Herveaux
Mythological Creature: Werewolf
Famous From: True Blood
Portrayed By: Joe Manganiello
If vamps aren't your thing, then you might want to check out their mortal (or, I guess, non-mortal) enemies: Werewolves. Also prone to not wearing a shirt is Bon Temps very own Alcide Herveaux. Just look at that scruff.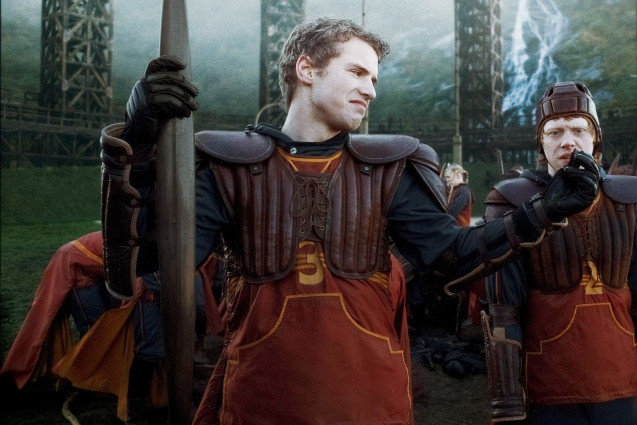 Warner Bros.
Name: Cormac McLaggen
Mythological Creature: Wizard
Famous From: Harry Potter
Portrayed By: Freddie Stroma
Cormac is totally a pompous jerk, but he's a very attractive pompous jerk. And if you can't get past his self-righteousness, then look no further than my second favorite wizard, Oliver Wood. He might have only been around in the wizarding world for a short while, but he definitely captured the hearts of Hogwarts-wannabees all over the world.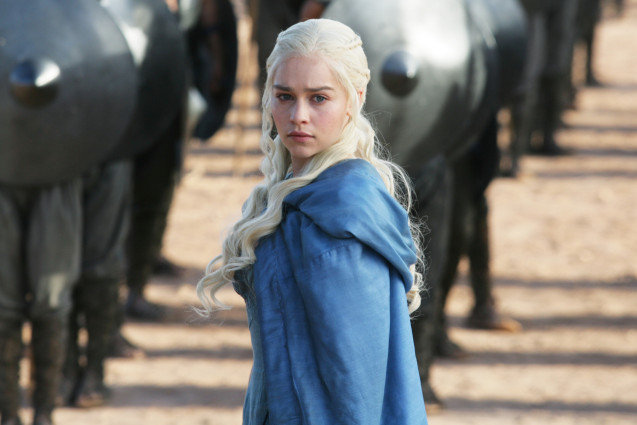 HBO
Name: Daenerys Targaryen
Mythological Creature: She descends from dragons, so it counts.
Famous From: Game of Thrones
Portrayed By: Emilia Clarke
Some might say that she's not technically a mythical being, but (spoiler) she was able to survive sitting in a fire for hours. She's the mother of dragons, and she's one of the fiercest ladies to grace the world of Westeros. She's a strong woman who knows what she wants, and she looks beautiful while on her journey to claim her rightful throne. Go, Team Daenerys!