10 Pop Culture-Inspired Gingerbread Houses to Celebrate 'Hansel & Gretel: Witch Hunters'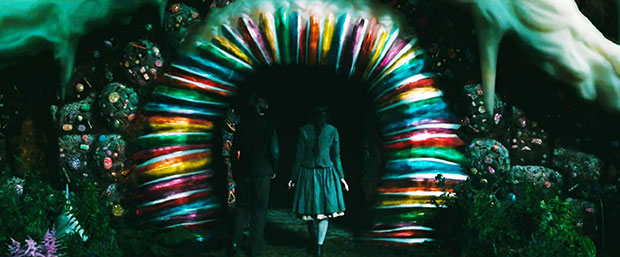 Over the river and through the woods, and into a witch's gingerbread house (and oven) Hansel and Gretel go! Of course, the Brothers Grimm might have ended their tale about the German youngsters with the siblings' great escape, but cinema is seeing it differently. According to Hansel & Gretel: Witch Hunters, the kidnapped twosome embark on a vigilante career, ridding the woods of any evil, gingerbread-toting witches.
But, c'mon Jeremy Renner and Gemma Arterton — not all gingerbread houses are bad! Just take a look at Hollywood.com's 10 pop cultured gingerbread houses, inspired by the likes of The Hobbit, It's Always Sunny in Philadelphia, and more. In fact, these homes are so good, you can eat them. Really!
10 Pop Culture-Inspired Gingerbread Houses
[Image Credit: Paramount Pictures]
More:
'Hansel and Gretel: Witch Hunters': Renner and Arteron Rise to Action — EXCLUSIVE PICS
'Hansel & Gretel' Don't Simply Hunt Witches, They Explode Them — TRAILER
Pop Culture Dioramas: Art Inspired By 'Avengers,' 'Magic Mike,' and More

100 Hottest Women of the Century: PICS