var NREUMQ=NREUMQ||[];NREUMQ.push(["mark","firstbyte",new Date().getTime()]);
~ Jason Buchanan, All M">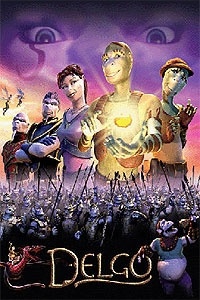 | | |
| --- | --- |
| Type | Feature Film |
| MPAA Rating | PG |
| Runtime | 1hr 28mins. |
| Genres | Adventure, Family, Fantasy, Animated |
| Status | N/A |
| US Release Date | 12/12/2008 |
May 24, 2011 1:33pm GMT+0000

What's new in the world of high-def home entertainment.

January 17, 2011 5:50pm GMT+0000

Two films enter. Only one survives.

November 11, 2008 10:44am GMT+0000

An incredible 14 animated films will fight for the chance to land one of three Oscar berths in the Best Animated Feature category -- although if you factor in sure nominee Wall-E, it's more like 13 films fighting for two spots.
Synopsis
Freddie Prinze Jr., Jennifer Love Hewitt, Anne Bancroft, and Val Kilmer all lend their voices to this animated fantasy adventure set in a magical world divided by fear. As two dueling civilizations prepare to unleash the dogs of war, it's up to one troubled adolescent and his unlikely friends to save their world from unspeakable destruction. Chris Kattan, Malcolm McDowell, Michael Clarke Duncan, Eric Idle, Burt Reynolds, Kelly Ripa, and Sally Kellerman co-star.

~ Jason Buchanan, All Movie Guide