var NREUMQ=NREUMQ||[];NREUMQ.push(["mark","firstbyte",new Date().getTime()]);
~ Judd Blaise, All Movie Guide">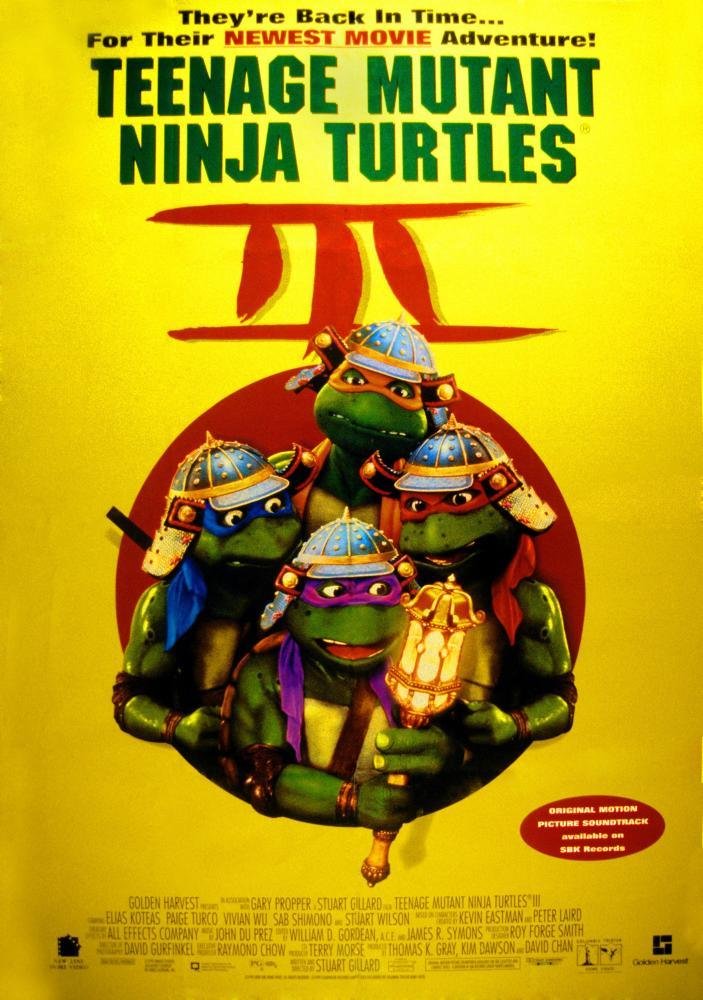 | | |
| --- | --- |
| Type | Feature Film |
| MPAA Rating | PG |
| Runtime | 1hr 35mins. |
| Genres | Comedy, Fantasy, Sequel, Action |
| Status | Released |
| US Release Date | 03/19/1993 |
September 01, 2011 3:26pm GMT+0000

Could Shark Night be the launching pad for the next big Oscar-winner?

January 28, 2010 2:15pm GMT+0000

George Lucas is set to tackle another new genre - the Star Wars director is developing his first musical.
Synopsis
When April discovers an ancient scepter with magical powers, everybody's favorite heroes-on-the-half-shell must cow-a-bunga their way back to 17th century Japan the rescue her from the evil clutches of Lord Norinaga. The green mutants' Samurai skills are put to the test, and there's nary a pizza to be found during their explosive adventure in the Orient, but "Teenage Mutant Ninja Turtles III" (1993) still packs plenty of fun for the whole family to enjoy!