var NREUMQ=NREUMQ||[];NREUMQ.push(["mark","firstbyte",new Date().getTime()]);
~ Michael Hastings, All Movie Guide">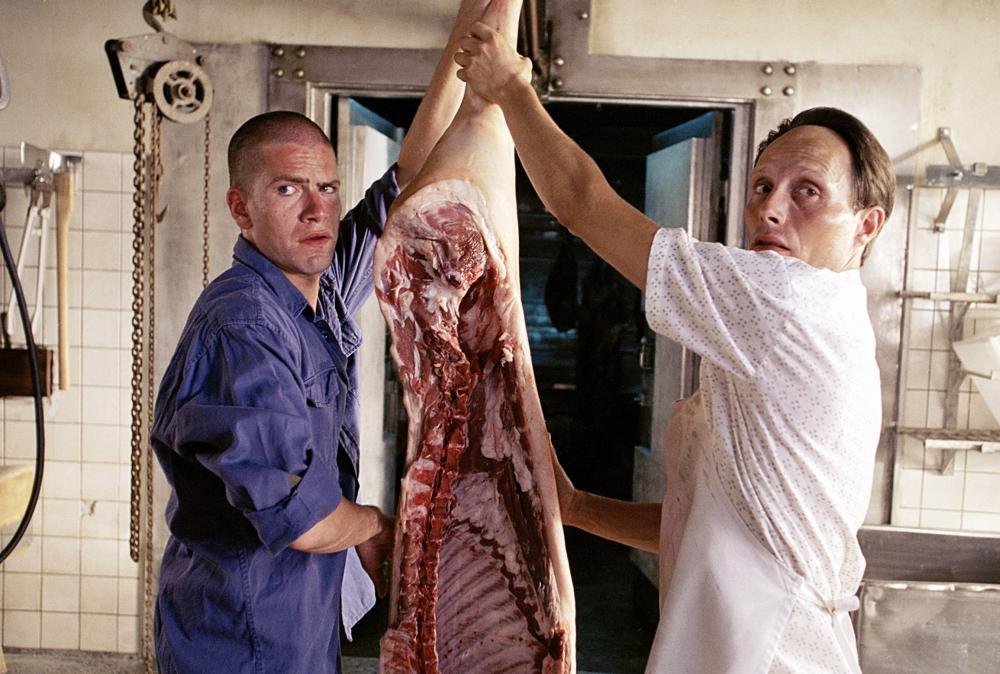 | | |
| --- | --- |
| Type | Feature Film |
| MPAA Rating | R |
| Runtime | 1hr 35mins. |
| Genres | Comedy, Action, Foreign |
| Status | N/A |
| US Release Date | 12/10/2004 |
September 15, 2003 11:12am GMT+0000

Japanese filmmaker Takeshi Kitano's Zatoichi and Denys Arcand 's The Barbarian Invasions took top honors at the Toronto International Film Festival, which closed Sunday after a 10-day run.

September 10, 2003 4:46pm GMT+0000

News, Sept. 10: Dixie Chicks Slam Arnold Schwarzenegger, Arnie's Ex Writes a Memoir, Simon and Garfunkel Reunite for Tour Colin Farrell Cameron Diaz Jennifer Lopez Phantom of the Opera Minnie Driver Miranda Richardson Howard Stern.
Synopsis
Two friends, Svend and Bjarne, are temperamental opposites. Svend's great ambition is driven by an equally large inferiority complex, while Bjarne - a laconic pot-smoker and survivor of a car accident that has left his twin brother, Eigil, in a coma - cares about hardly anything at all. Starting their own butcher shop offers Svend and Bjarne an escape from their vicious boss Holger, but the new business fails to attract many customers until a bizarre accident leads Svend to change the main ingredient in their signature dish. Soon the pair is cleaning up, but can they keep the fillets flying before their clientele are consumed?