var NREUMQ=NREUMQ||[];NREUMQ.push(["mark","firstbyte",new Date().getTime()]); that specializes in unlikely stories about celebrities and frankly unbelievable tales about ordinary folks. When Malt gets word that a woman is supposedly harboring an angel in a small town in Iowa, he figures that this might be right up the Mirror's alley, so he sends out three people to get the story -- Frank Quinlan (William Hur">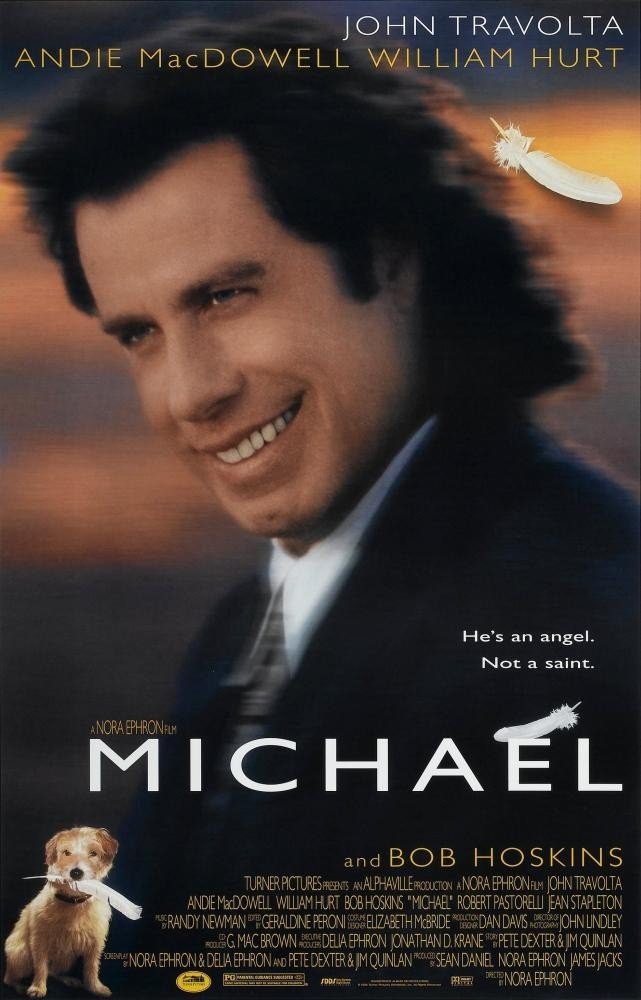 | | |
| --- | --- |
| Type | Feature Film |
| MPAA Rating | PG |
| Runtime | 1hr 45mins. |
| Genres | Drama, Comedy, Romance, Romantic Comedy, Fantasy |
| Status | N/A |
| US Release Date | 12/25/1996 |
December 11, 2013 7:22pm GMT+0000

There's so much to laugh about in 'American Hustle,' and so many terrific characters to laugh with.

December 11, 2013 1:56pm GMT+0000

The show veers into unknown territory with some shocking deaths.

December 05, 2013 2:27am GMT+0000

Let's meet the British actress behind the funky name!

December 11, 2013 5:50pm GMT+0000

Garth Brooks is back at the top of the U.S. album charts with a six CD box set.

December 11, 2013 5:12pm GMT+0000

Reality TV star Kourtney Kardashian's alleged one-time lover is taking her to court in a bid to prove once and for all he is the biological father of her four-year-old son.

December 11, 2013 4:03pm GMT+0000

Of course '12 Years a Slave' received the most nominations of any motion picture.

December 11, 2013 3:45pm GMT+0000

Kerry Washington, Matt Damon, and 'Breaking Bad' earn SAG Award nominations.

December 11, 2013 4:03pm GMT+0000

He is teaming up with Thomas Lennon and Robert Ben Garant for a comedy with side effects.

December 05, 2013 5:05pm GMT+0000

You can now listen to Muppet Central Radio for 24/7 Muppet Christmas carols.

December 11, 2013 2:41pm GMT+0000

An actress who has appeared in The Walking Dead and The Vampire Diaries has pleaded guilty to sending ricin-laced letters to U.S. President Barack Obama and outgoing New York Mayor Michael Bloomberg.
Synopsis
When rumor of Michael's existence reaches the National Mirror, washed-up journalist Frank Quinlan smells a page-one scoop. True or not, it's his job to track down this alleged angel, and bring him back to Chicago in time for Christmas. But his fiesty boss won't let him go alone. He sends Quinlan on assignment with angel expert Dorothy Winters and Huey Driscoll, another jaded reporter who would have been canned years ago had he not rescued Sparky, a mongrel that has become famous as the paper's prized mascot. As the trio travels to Iowa, each believes the trip is a colossal hoax until they come face-to-feather with Michael. He smells like cookies, acts like a playboy and tosses off miracles when everyone least expects them. As Quinlan and Dorothy search for the incontrovertible proof they need not to believe in Michael, Michael sets out against all odds to get Dorothy and Quinlan to believe in each other.