The 20 Best Movies of 2014 (So Far)
Now that the halfway mark has hit between the dawn of a hopeful 2014 and the inevitable exasperated gasp of relief that another year of harrowing grief is finally over, we're inclined to look back on the past six months of cinematic glory. First, we set our sights to the best performances of the year, both leading and supporting. Next, we turned to movie scenes and moments. And finally, we take on the big guns: the best movies we've seen so far this year, listed below in alphabetical order. Check 'em out, and see which ones sound worth catching up on.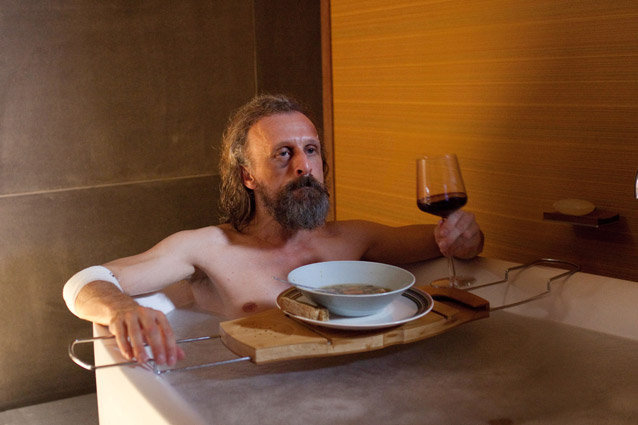 Drafthouse Films via Everett Collection
BORGMAN
A mysterious vagabond makes himself at home on the property of a posh, rapidly fissuring Danish family. "All is not what it seems" to the nth degree.
As a bonus: The film's proclivity to tease its viewers for their inevitable search for answers to its mysteries. 
BOYHOOD
The life of a boy as he grows from age six to 18. More of a poem about the bounties of life and presence than a traditional narrative, and unlike any other film you'll see.
As a bonus: The eventual realization that you've been looking at life all wrong, but that it's not too late to find a new kind of existential harmony.
THE DOUBLE
Crippled by his anxieties, Jesse Eisenberg is tossed into a dark and comical existential whirlwind when he meets a man who looks just like him (also Jesse Eisenberg, naturally) but acts the exact opposite.
As a bonus: The engaging debates following the movie about whether or not director Richard Ayoade is just ripping off Terry Gilliam.
*The Double made our Best Performances list for Jesse Eisenberg, but we'd also like to give special props to Wallace Shawn for his hilariously dimwitted boss.
THE GRAND BUDAPEST HOTEL
At the dawn of the Third Reich in Eastern Europe, the consierge of an esteemed luxury hotel in sets off on a wild caper, his lobby boy in tow, when he is suspected of murder.
As a bonus: Finally getting a Wes Anderson movie that you think your non-Wes Anderson-fan friends might actually enjoy.
HIDE YOUR SMILING FACES
A simple and closed-mouthed but incredibly dense film about two young brothers dealing with the death of a close friend. Heartwrenching and accessible all the while.
As a bonus: The faith that debut director Daniel Patrick Carbone is definitely going places.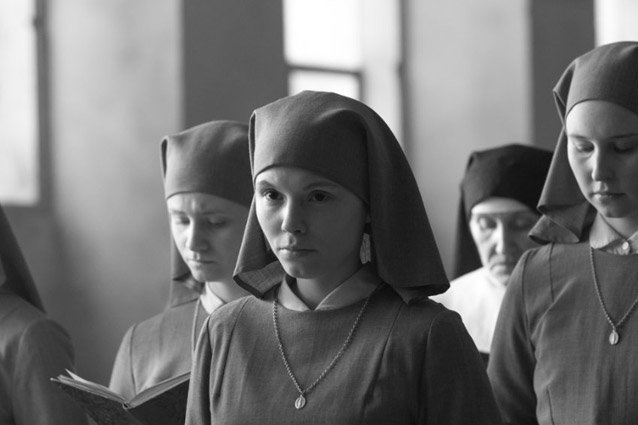 Music Box Films
IDA
On the dawn of her inception into a monastery, a teenage orphan finds out that she is Jewish and sets off to meet her alcoholic, free-wheelin' aunt for the first time. Terribly sad, but incredibly funny at times.
As a bonus: The realization that this movie is kind of like Planes, Trains, and Automobiles set in post-WWII Eastern Europe.
JOE
An emotionally rattled Nicolas Cage rambles about his rural town, solving and causing problems for neighbors, friends, his dog, and a young boy who comes to him looking for a job (and a father figure).
As a bonus: You can't help but delight in the fact that Cage actually gets to be in a good movie for the first time in years (and does a hell of a job in it, too).
THE LEGO MOVIE
A tribute to the omnipresent children's toy, as well as to creativity, individuality, and spaceships. Funny as hell.
As a bonus: If for some reason your kids didn't like LEGOs, hopefully this will do the trick.
LIFE ITSELF
A documentary that scales the life and work of Roger Ebert, the most decorated film critic in the history of the business.
As a bonus: If you're a film critic, this will really, sincerely make you feel good about what you do for a living. And if you're just a movie person in general, it will simply just make you feel good.
MANAKAMANA
A weird, formless movie that follows a series of passengers on a cable car traveling to and from the Manakamana Temple in the mountains of Nepal.
As a bonus: The one American featured in the movie is… comically American.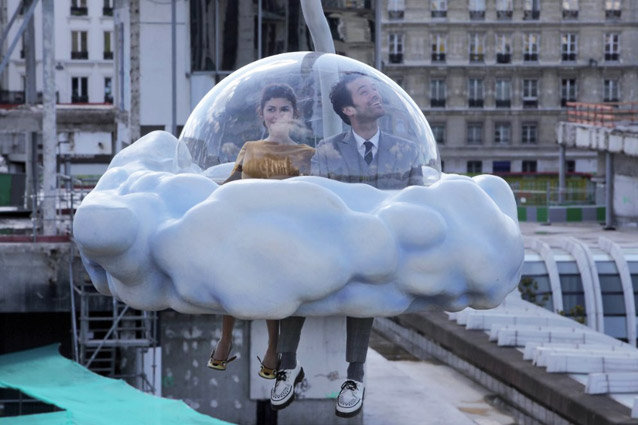 MOOD INDIGO
Michel Gondry's whimsical tragedy (if such a thing ever existed, it was Mood Indigo) about an eccentric couple that falls victim to one party's fatal illness.
As a bonus: Gondry's Science of Sleep-style imagery is in full force here, even in the darker chapters of the feature.
NIGHT MOVES
The second Jesse Eisenberg picture on the list: this time, he's an eco-terrorist whose plans to blow up a problematic dam go awry. A rare gem that captures thrilling tension and precise intimacy at once.
As a bonus: You'll learn a few things about living "green." Just don't blow up too many dams.
OBVIOUS CHILD
A traditional rom-com — she's kooky, he's serious, and New York is a palpable character (man, They Came Together really got it right), but fresher, funnier, and centered around the process of getting an abortion.
As a bonus: Although Obvious Child doesn't seem to have any political angles, the fashion in which it treats abortion is particularly important in the interest of quelling the stigmas facing those pursuing the option.
ONLY LOVERS LEFT ALIVE
Possibly the best thing to come out so far in 2014, Jim Jarmusch's story about a pair of madly-in-love but decadently depressed vampires uses the mythology of immortality to discuss just how sad mankind is getting, and just how sad a man can be.
As a bonus: It's basically a love letter to classic rock. If you're a music lover, this is a must-see.
PALO ALTO
A fever tream about suburban teen ennui, involving the stories of three high school students and a lecherous soccer coach.
As a bonus: Hey, we've got another Coppola now!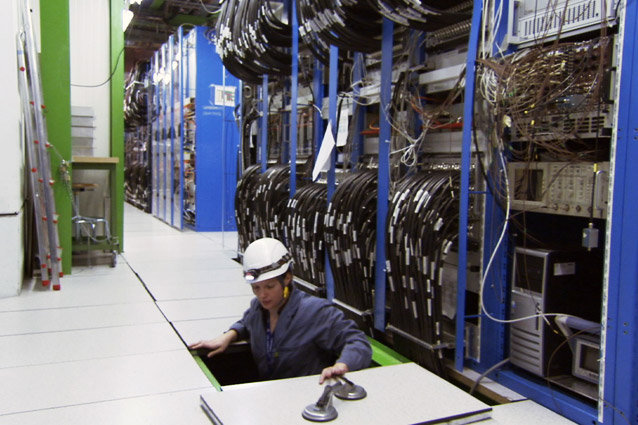 Abramorama via Everett Collection
PARTICLE FEVER
A chipper, accessible documentary about the Higgs-Boson particle and the nature of existence altogether. It doesn't condescend but it doesn't shoot too far over your head, either.
As a bonus: It's a movie about the very fabrics of the universe. What more do you need?
SNOWPIERCER
Where do we begin? Long after the human race has been wiped out, a "super train" containing the last living people runs indefinitely, hosting a vicious class system that is about to be uprooted by a blue collar revolutionary.
As a bonus: Tilda f**king Swinton.
UNDER THE SKIN
This one is hard to explain. Basically, Scarlett Johansson drives around Scotland bringing men back into a black room containing a carnivorous liquid floor. Kind of. Just see it, okay?
As a bonus: The movie helped one of its actors overcome the hardships of his disease. 
WE ARE THE BEST!
Three Swedish schoolgirls find agency and identity in the punk rock scene, forming a band and a tight friendship in this endearing and joyful tribute to the coming-of-age genre.
As a bonus: HATE THE SPORT! HATE THE SPORT! NA NA NA NA HATE THE SPORT!
ZERO MOTIVATION
A weird mix of sincerity and loony surrealism, this Tribeca Film Festival entry about best friends toiling as grunts in the Israeli army is oddly funny, charming, and original.
As a bonus: Imagine if Stripes were about kooky, petulant teenage Israeli girls.