'Skyfall', 'Argo' Win Top Prizes at 2013 BAFTAs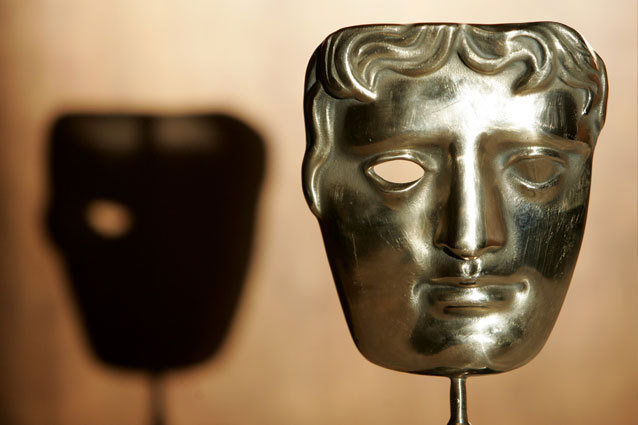 Sunday night saw the best and brightest of this year's cinematic achievements battling it out for top honors at the 2013 British Academy of Film and Television Arts. The nominees this year relied heavily on the work of a few: namely Argo, Skyfall, Les Misérables, Lincoln, and Life of Pi. Other notably-present films also included Zero Dark Thirty, Anna Karenina, and Silver Linings Playbook — making the winners across the pond a solid foreshadower of things to come when our own academy doles out top honors later this month.
Hosted by Stephen Fry, the Brits seem to echo the same sentiment as everyone else giving out awards this year: The Academy messed up. Big time. Ben Affleck took home yet another Best Director win for Argo, proving that sometimes even the people in charge make big mistakes that cause them to look a bit out of touch. Other continuining trends included Christoph Waltz and Anne Hathaway scoring additional supporting actor and actresss wins, and Amour shutting out the competition when it comes to foreign films. 
RELATED: Producers Guild Awards 2013: Argo and Homeland Continue Award Season Domination
Overall the awards were distributed fairly evenly amongst the top contenders, though one of the top nominees — Lincoln, with its 10 nominations — was nearly shut-out of actually winning anything. Daniel Day-Lewis' untouchable performance as Honest Abe gave them the film its only win of the night.
Check out the complete list of winners bleow:
OUTSTANDING BRITISH FILM
Skyfall
SHORT ANIMATION
The Making of Longbird
SHORT FILM
Swimmer
COSTUME DESIGN
Anna Karenina
MAKE UP & HAIR
Les Misérables
ANIMATED FILM
Brave
SOUND
Les Misérables
RELATED: Argo Wins Big at SAG — Are We Looking at a Best Picture Winner?
EDITING
Argo
CINEMATOGRAPHY
Life of Pi
ORIGINAL MUSIC
Skyfall
ORIGINAL SCREENPLAY
Django Unchained (Quentin Tarantino)
SUPPORTING ACTOR
Christoph Waltz, Django Unchained
OUTSTANDING DEBUT BY A BRITISH WRITER, DIRECTOR OR PRODUCER
Bart Layton (Director), Dimitri Doganis (Producer) The Imposter
SPECIAL VISUAL EFFECTS
Life of Pi
SUPPORTING ACTRESS
Anne Hathaway, Les Misérables
ADAPTED SCREENPLAY
Silver Linings Playbook
FILM NOT IN THE ENGLISH LANGUAGE
Amour
EE RISING STAR AWARD
Juno Temple
DOCUMENTARY
Searching For Sugar Man (Malik Bendjelloul, Simon Chinn)
PRODUCTION DESIGN
Les Misérables
DIRECTOR
Argo, Ben Affleck
RELATED: SAG Awards 2013: The Complete Winners List
LEADING ACTRESS
Emmanuelle Riva, Amour
LEADING ACTOR
Daniel Day-Lewis, Lincoln
BEST FILM
Argo
What did you think of this year's winners? Sound off in the comments!
Follow Alicia on Twitter @alicialutes.