'21 Jump Street' on Track to Lock Up the B.O. Weekend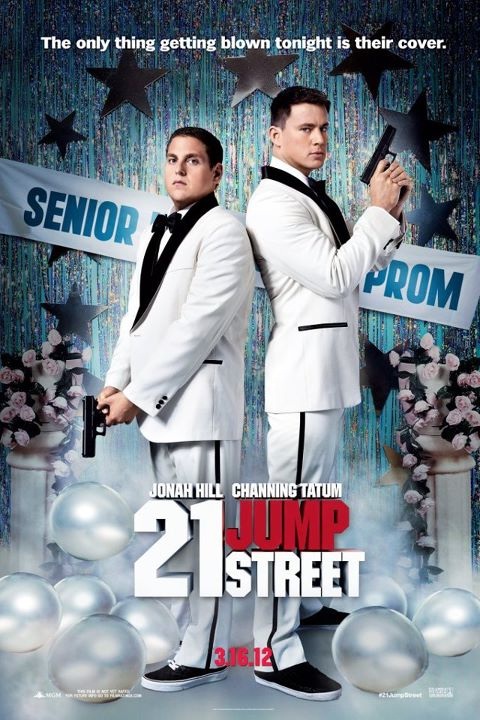 Even with recognizable stars, an identifiable brand and a trailer chock full of sharp, perverse jokes, 21 Jump Street was still a risky move for Sony Pictures—but one that should pay off by the end of the weekend. Hollywood.com's Box Office Analyst Paul Dergarabedian predicts that the Channing Tatum/Jonah Hill comedy could bring in between $25 to $30 million, which should be a modest success for the film (not to mention Sony's third number one debut of 2012, after Underworld: Awakening and The Vow).
Universal's animated Dr. Seuss adaptation The Lorax, which took the top spot for a second consecutive weekend, should slip down to number two this weekend, adding $20 million to its bounty. The Lorax may speak for the trees, but at the rate the family-friendly cartoon is raking up cash—the movie should wind up with $150 million total by Sunday—perhaps concern should be taken for the paper industry.
Trailing behind the frontrunners is Disney's epic John Carter, which found itself in a heated battle with The Lorax, only to land in second place at the end of last weekend. The mega-budgeted sci-fi movie may not be able to recoup its entire cost by the end of its theatrical run, but Dergarabedian suggests that should still bring in enough to pass the $50 million domestic mark this weekend (adding to the grand 70.6 million international business it didn last weekend).
Other highlights from the weekend are the found-footage party movie Project X, which should cross $50 million before its parents come home, and Act of Valor, the surprise hit of the year that continues to add sing digit millions to its pot.
Contact Matt Patches directly on Twitter @misterpatches and remember to follow @Hollywood_com!