var NREUMQ=NREUMQ||[];NREUMQ.push(["mark","firstbyte",new Date().getTime()]);
~ Hal Erickson, All Movie Guide">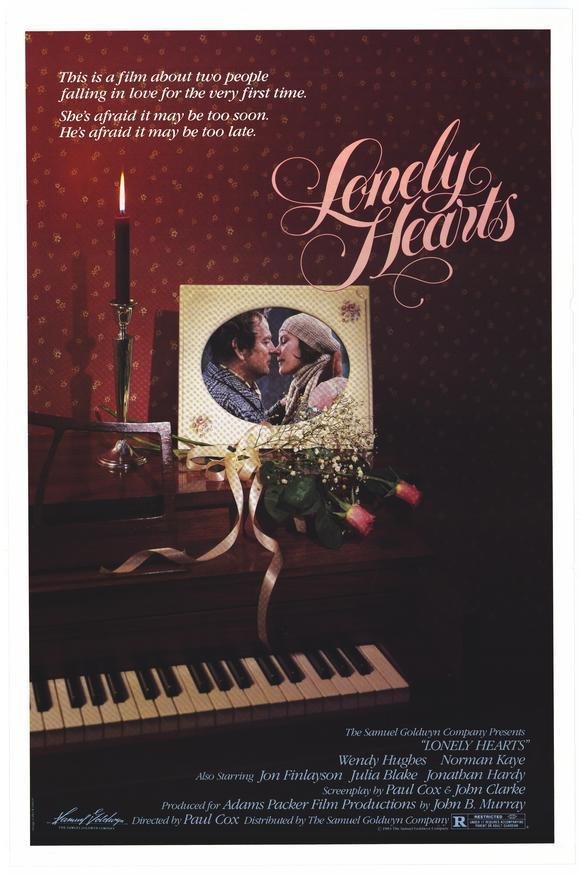 | | |
| --- | --- |
| Type | Feature Film |
| MPAA Rating | N/A |
| Runtime | 1hr 35mins. |
| Genres | Drama, Comedy, Romance |
| Status | Released |
| US Release Date | 11/30/1981 |
December 20, 2013 4:54pm GMT+0000

Joaquin Phoenix and an invisible Scarlett Johansson are horrifyingly touching in the strange romance of Spike Jonze's new film.

December 15, 2013 7:34pm GMT+0000

Ben Stiller's new movie The Secret Life Of Walter Mitty has prompted bosses at online dating site eHarmony.com to upgrade their customer service.

October 24, 2013 7:52pm GMT+0000

A new graphic novel about the life of Beatles manager Brian Epstein will debut in Italy as part of the 10th anniversary of the country's Rolling Stone magazine.

September 03, 2013 1:11pm GMT+0000

Julian Lennon has recreated his father John's iconic image in the promo for classic track Imagine by posing for photographs at a white grand piano.

August 14, 2013 3:12am GMT+0000

A jacket worn by The Beatles star John Lennon is set to go under the hammer in England later this month (Aug13).

June 12, 2013 8:31am GMT+0000

Beatles drummer Ringo Starr is giving fans the chance to take an in-depth look at his life in a new exhibition in Los Angeles.

May 20, 2013 9:36am GMT+0000

Swedish pop stars Abba have surpassed The Beatles to score Britain's second biggest selling album of all time.

April 30, 2013 12:32am GMT+0000

The Doctor and Clara tend to "The Crimson Horror" with help from Jenny, Madame Vastra & Strax ...No thanks to Diana Rigg.

March 22, 2013 1:04pm GMT+0000

With the Fab Four's first album, 'Please Please Me,' turning 50, we round up their greatest songs.

February 20, 2013 2:23pm GMT+0000

One Rosewood citizen is hit by a car... then disappears.