var NREUMQ=NREUMQ||[];NREUMQ.push(["mark","firstbyte",new Date().getTime()]); distributed this offbeat drama. Near the turn of the century, John (Scott), his wife Maidi (Trish VanDevere) and their young son David (Lee Montgomery) are shipwrecked on a remote island. Resigned to the fact they may never be rescued, John teaches David how to survive on his own, and instills in him a macho philosophy that the strong will always defeat the weak. As the years pass, David (now played by John Carson) grows to adulthood, and he begins f">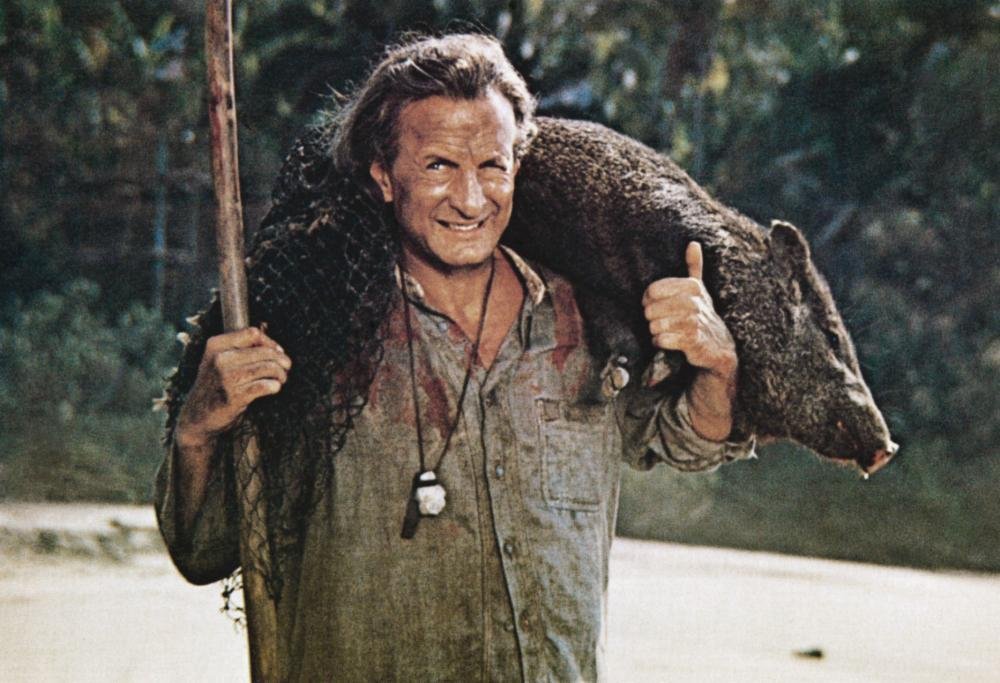 | | |
| --- | --- |
| Type | Feature Film |
| MPAA Rating | R |
| Runtime | 1hr 55mins. |
| Genres | Drama |
| Status | Released |
| US Release Date | 11/30/1973 |
November 30, 2012 4:57pm GMT+0000

Believe it or not, this list has a little Yoko Ono, too.

October 28, 2012 4:55pm GMT+0000

But someone may become One with the Force.

January 26, 2012 12:43pm GMT+0000

But should it?

April 16, 2007 5:01pm GMT+0000

Over-the-top, style-over-substance worked for <em>300</em>. For&nbsp;<em>Pathfinder</em>, it does NOT.&nbsp;Quick, find a path to the exit!

December 22, 2005 7:22pm GMT+0000

Definitely not Disney's <em>Pocahontas</em>, but you can still bring the whole family to this gorgeous historical epic, which boasts one of the most beautiful and moving big-screen romances in years.

October 10, 2003 12:00am GMT+0000

Despite dragging a little, Mystic River is worth its weight in what will certainly be Oscar gold.

April 25, 2003 12:52am GMT+0000

Just when you think Identity is just another typical thriller, its original twist hits you on the head, leaving you spinning.

March 19, 2001 4:50pm GMT+0000

"Whatever you do, do NOT refer to this film as a musical." That was the proclamation of British filmmaker Mike Leigh when "Topsy-Turvy" was screened at the New York Film Festival. True, there are large-scale musical numbers, but these set pieces are there to illustrate and, in some cases, advance the plot. Instead, what Leigh has achieved is the most successful integration of theatrical production numbers and comedy-drama since Bob Fosse tackled "Cabaret" in the early 1970s. And like that movie,
Synopsis
In the late 1800s, John, his wife Maidi, and their little boy David are shipwrecked. Washing up on a remote island, the family resign themselves to the probability that they might never be rescued. So John teaches David how to survive in the wild, and tells him that the strong always prevail over the weak. When David grows up, he uses his father's philosophy against him, deciding that since he is now the stronger man, he should be the ruler of the island...and the only woman should be his.