var NREUMQ=NREUMQ||[];NREUMQ.push(["mark","firstbyte",new Date().getTime()]);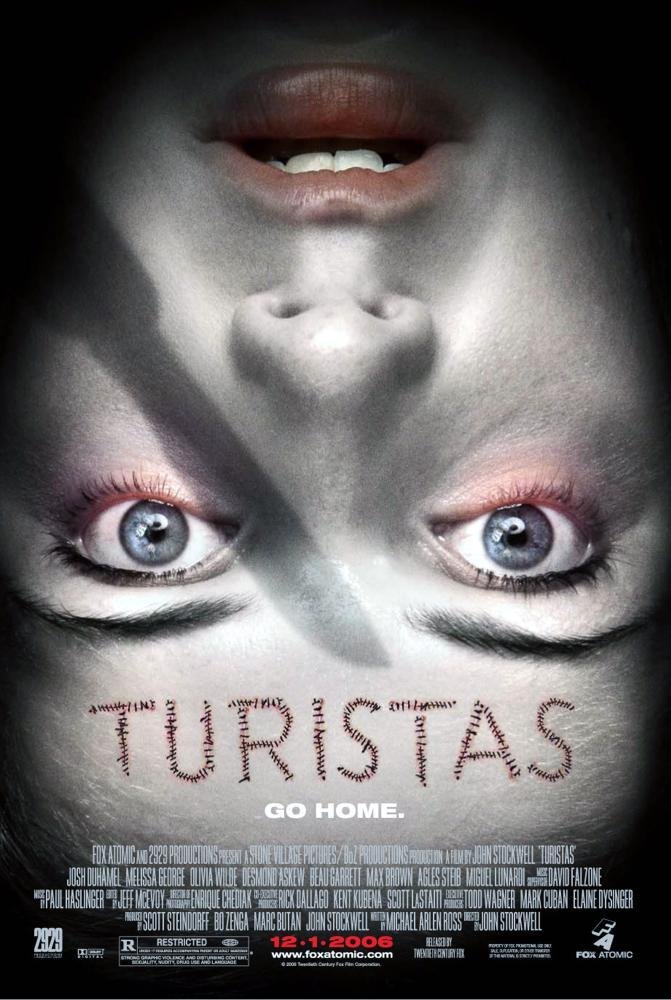 | | |
| --- | --- |
| Type | Feature Film |
| MPAA Rating | R |
| Runtime | 1hr 29mins. |
| Genres | Thriller |
| Status | N/A |
| US Release Date | 12/01/2006 |
May 09, 2012 9:28am GMT+0000

Based on an article from 'Rolling Stone' magazine.

January 28, 2010 10:34pm GMT+0000

The director of 'Ghost Rider' and 'Daredevil' tries to make us laugh on purpose for once -- and fails badly.

October 18, 2007 8:59pm GMT+0000

Over the course of two downhill hours,&nbsp;<em>30 Days of Night</em> will have you clutching your neighbor in fear and telling him or her to wake you up when it's over. Oh, vampires these days.

January 19, 2007 11:35am GMT+0000

There's not a shred of originality to be seen in <em>The Hitcher</em>, but it's still enough of an assault on two of the five senses to tide you over till the next horror remake.

December 03, 2006 5:27pm GMT+0000

Third verse, same as the first. Happy Feet and Casino Royale continued their winning streak, holding onto the top two spots at the North American box office this weekend, earning $17 million and $15.1 million, respectively.

December 01, 2006 10:05am GMT+0000

Wait for January's <em>Hostel: Part II</em>. It'll probably be a stale letdown but still worlds better than <em>Turistas</em>, a whore-or movie whose only saving grace is that some of its actor-models bare all--and get murdered.
Synopsis
Brazil. Beautiful women, pristine beaches, a friendly, open culture. Alex is accompanying his sister Bea and her best friend Amy for their first time abroad--young Americans who have come to exotic Brazil for fun, adventure and the promise of foreign pleasures. On a rickety bus rocketing up a twisting mountain road, they meet the beautiful Pru, who speaks the native language Portuguese, and Finn and Liam, in Brazil for the sole purpose of experiencing the beautiful Brazilian women they've heard so much about first hand. After enduring a harrowing bus crash which strands them in what seems to be the middle of nowhere, Alex, Bea, and their band of traveling companions attempt to salvage their day by seeking out a cabana bar on a nearby beach rather than wait an endless amount of time for the next bus to come by. The discovery of the beautiful and secluded beach gives way to a day in the sun and surf, an afternoon at the bar, and a night of exotic liquors and hot dancing with the locals. It's everything their vacation is supposed to be, until they wake up face down in the sand the following morning, drugged and robbed, their possessions gone, and the trace of very real danger in the air. The farther the group travels into this mysterious and isolated Brazilian community, the further they are from the possibility of escape--and the closer they come to the dark secret that waits for them in the lush jungle and underground caverns of the Brazilian jungle, and they must fight a primal battle for their lives in the most terrifying of all human traps.