The 25 Greatest Westerns of All Time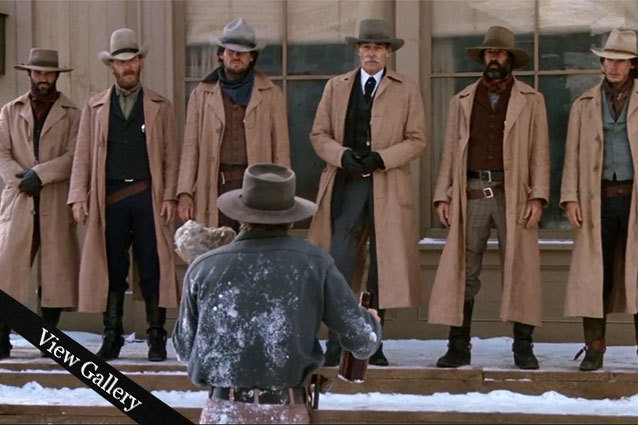 Sure, the Western is the quintessential American movie genre. It's a homegrown fantasy spun out of not who we are but who we think we are. It combines nostalgia for a time before pollution, highways, and Starbucks with an adventurous can-do spirit that believes anything is possible and anything can be tamed — even if that desire to settle means we'll eventually be stuck with pollution, highways, and Starbucks. The Western takes many shapes and forms, and though it's fundamentally American, it doesn't even have to be American. Some of the very best Westerns have been produced far from the United States. 
As much as the Western is an escape, it's also a mirror reflection of our aspirations, of our national identity, our relationship to violence, and our relationship to America's history of violence. Yes, the Western is not about who we are but who we think we are…but who we think we are at any given time can say a lot about us.
This Fourth of July, The Lone Ranger gallops into theaters offering up a new take on sagebrush and saguaro territory, so we're rounding up our picks for the best of the best that this greatest American genre has produced. Click through for the 25 Greatest Westerns Ever Made.
The 25 Greatest Westerns Ever Made
Follow Christian Blauvelt on Twitter @Ctblauvelt | Follow Hollywood.com on Twitter @Hollywood_com
More:
The 20 Best Spaghetti Westerns Ever Made
'The Lone Ranger' Is Fun. Goofy, Overdrawn, Mindless, Inoffensive Fun.
Orson Welles' Screenplay 'The Dreamers' Available to Read
---
From Our Partners


Stars Pose Naked for 'Allure' (Celebuzz)


20 Grisliest TV Deaths of 2012-2013 (Vulture)