'28 Days Later' Writer Alex Garland Scripting 'Logan's Run'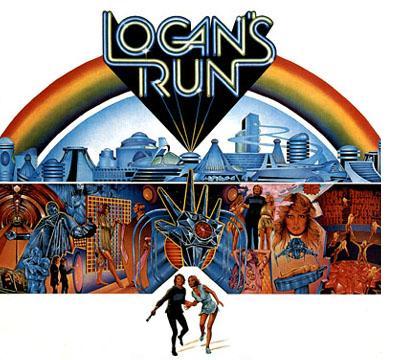 Warner Bros. has been trying for some time now to move ahead on a remake of the 1976 film Logan's Run – itself an adaptation of William F. Nolan and George Clayton Johnson's 1967 dystopian novel – and now the project has acquired a screenwriter, Alex Garland, who will work with director Carl Erik Rinsch.
Garland is not a stranger to writing about dystopian worlds: his past work includes 28 Days Later, Sunshine, and the upcoming sci-fi drama Never Let Me Go, whose trailer we showed you yesterday.  So Logan's Run, which is about a 'Sandman' whose job it is to hunt people who try to 'run' on their 21st birthday in a 22nd century society where an age cap is strictly enforced, should be in extremely capable hands.  Director Carl Erik Rinsch should likewise inspire confidence: although he isn't yet well-known , the Ridley Scott protege has created some of the most imaginative commercials in recent memory (check out 'The Evolution of Technology' below), and his recent sci-fi short 'The Gift' confirms that this is a director to watch closely.  Plenty of industry insiders have already taken note, and Rinsch has been tapped to helm a new 'Alien' prequel, is developing a remake of Creature From The Black Lagoon, and is in pre-production on his samurai epic 47 Ronin.  Long story short: this is a director who is about to blow up in a big way.
With the incredible talents of Garland and Rinsch behind it, I'd say Logan's Run has more than a fair chance of being a real cinematic triumph.  As always, keep checking in to Hollywood.com for more updates as they come in.
'The Evolution of Technology' Commercial:
'The Gift'  – Carl Erik Rinsch