3 Women Directors Rocking the 2014 Tribeca Film Festival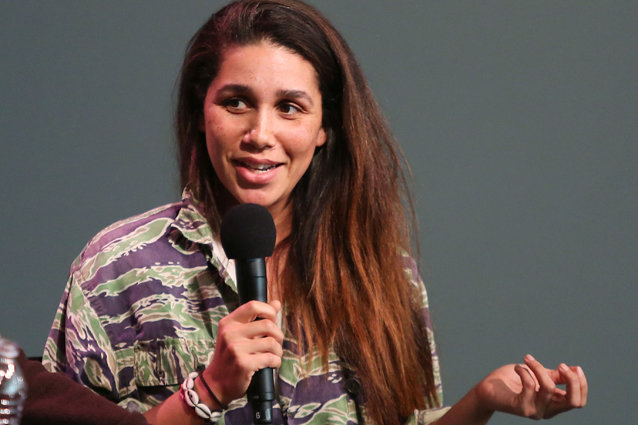 Getty Images
We are here to put to rest the silly little rumor about a lack of women directors in film. There are plenty of women directors making exciting and interesting things, and the only thing that may be lacking in their work is sufficient buzz and promotion in the industry. So we join the 2014 Tribeca Film Festival in showing some love to these talented filmmakers. Here are just three of many camera-weilding women who premiered new works at TFF this year. Remember these names. You'll want to say that you knew them when…
Garrett Bradley, Below Dreams
Bradley's first time at Tribeca brings us a tale of three individuals trying to navigate troubled times in New Orleans. Inspired by passengers she would meet on long bus rides to Louisiana, Bradley's film looks to be a powerful story of the difficult spaces between struggle, survival, and dreams. You can watch the trailer HERE.
Gita Pullapilly, Beneath The Harvest Sky
Along with her co-director Aron Gaudet, Pullapilly has created a haunting tale of friendship, crime, and love with Beneath The Harvest Sky. The trailer is reminiscent of last year's The Place Beyond The Pines, and the gritty story has everyone buzzing about Pullapilly as the next big thing.
Ondi Timoner, Amanda F***ing Palmer on the Rocks
Timoner is certainly not a newcomer, as the only two-time recipient of Sundance Film Festival's Grand Jury Prize for documentaries. This year she's at Tribeca with her documentary short, Amanda F***ing Palmer on the Rocks. She followed punk-cabaret icon and general badass Amanda Palmer as she prepared for her Red Rocks Amphitheater performance, which means she is quite literally rocking Tribeca.
Follow @Hollywood_com Follow @shannonmhouston