3 Works of Black Literature That Need to Be Movies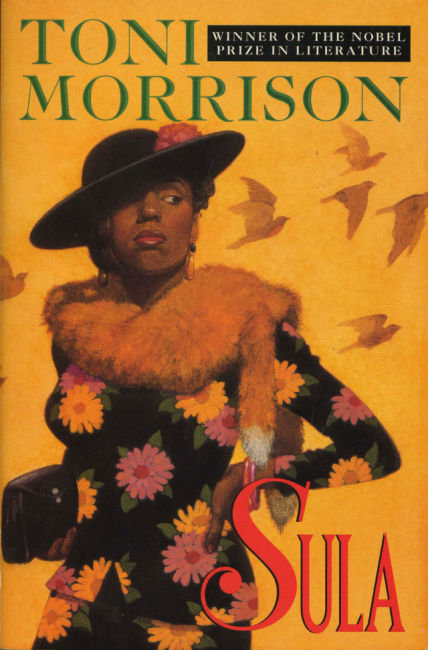 Toni Morrison/Knopf
The recent Academy Awards highlighted the fact that 2013 was a big year for black cinema. And many of the year's best films were inspired by written works, like the memoirs of Solomon Northup (12 Years a Slave) and A Butler Well Served by This Election by Wil Haygood (Lee Daniels' The Butler). In hopes of more powerful stories about the black experience making their way to theaters, here are three works of literature we'd love to see on the big screen.
Sula
Toni Morrison's novel about two girls, Sula and Nel — one slightly stranger than the other (although according to some interpretations, the characters are one in the same) — Sula would need little tampering with to be an exciting cinematic production. Powerful descriptions of death by fires and floods, affairs, and friendships all make this one unforgettable story. Plus, Sula's unique character (this bizarre and beautiful woman suffering and/or thriving from a severe lack of ego) is the sort we don't usually see onscreen. It'd be brilliant to seen an actress like Lupita Nyong'o take on such a roll, or perhaps Yaya Alafia, who recently gave a great performance in The Butler.
Giovanni's Room
For many of us, James Baldwin's second novel is, quite simply, one of the greatest literary achievements of all time. And for that reason, this tragic story of an American man in Paris, experiencing his first homosexual relationship while his girlfriend is off in Spain, is too perfect to be brought to film. But with the right director (Terrence Malick would offer an interesting interpretation, Martin Scorsese might bring it alive in an exciting way, and Steve McQueen could surely do something brilliant with it), it could easily become (another) unforgettable work of art.
Thomas and Beulah
Rita Dove's collection of poetry tells a beautiful, often haunting story based on the lives of the poet's grandparents. The collection won the 1987 Pulitzer Prize for poetry and the images of these two characters — as a couple in courtship, then as husband and wife, and Beulah as a housewife who "dreams the baby's so small she keeps/misplacing it," as a woman who fights wolves — are unforgettable. Although it's another work that many literature lovers would probably resent seeing as an adaptation, those of us who love the literary world as much as the cinematic can envision Thomas and Beulah as a great period piece or a small, indie production.
Follow @Hollywood_com Follow @shannonmhouston