30 of the Craziest, Ugliest, Dumbest Pieces of 'Twilight' Merchandise in the World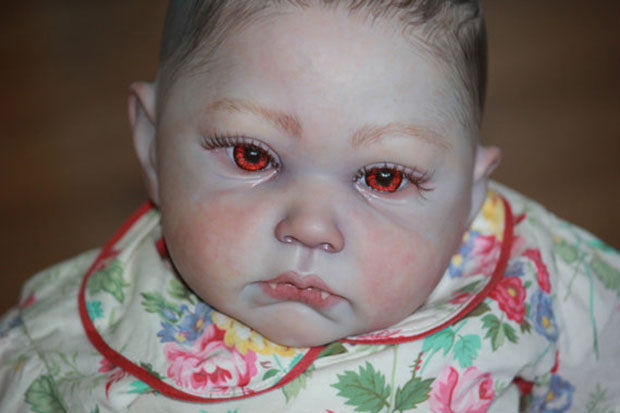 If you've ever been to the online craft bazaar Etsy (more like bizarre, am I right?) you'll know it's a great place to get jewelry, clothes, macrame projects, and all sorts of handmade goods you didn't even know you wanted until you saw them. But if you spend any time there you'll also know that it is more stuffed with crap than an RV where the septic system is backing up. This is especially true when you start looking through merchandise devoted to a particular fandom. This is especially, especially when that fandom is Twilight.
To prove my point, I waded through the wackier corners of Etsy looking at Twilight bits and baubles and here are some of the craziest, ugliest, downright scary things (and not because there are vampires involved) things that you can waste your money on just to prove how hardcore devoted to Team Edward you really are. Some of this stuff is not only offensive to the eyes, but, like this life=like vampire baby doll, will also give you nightmares for weeks. Don't say that I didn't warn you.
[Photo Credit: Etsy]
More:
Battle of the Teen Vampires: Does 'Twilight' or 'Vampire Diaries' Do Transformation Better?
What Your Favorite Vampire Says About You and 'Twilight'
'Twilight' Retold Through Werewolf Chaske Spencer's Eyes
From Our Partners:

(Moviefone)