'300' Sequel Includes Roles for Gerard Butler, Lena Hedley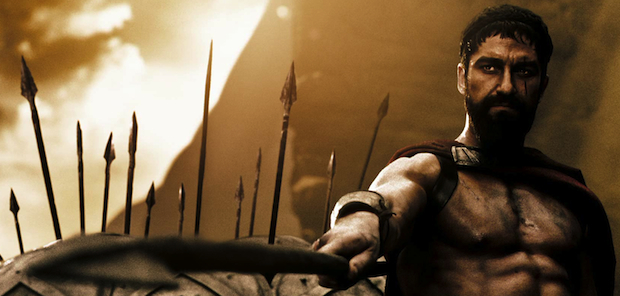 Sequels are the sort of thing that either happen right away (see: almost every money-making summer movie from the past five years) or way down the line (Tron: Legacy), but once they hit that middle ground, hope for a follow up quickly wanes.
Apparently that's not the case with the second installment of the proposed 300 franchise, which continues to churn out news bites as quickly as Sin City 2. When it was first "officially" announced back in 2009, there was just a vague notion. Then in 2010, Zack Snyder was set to help write the film with a proposed title of Xerxes. Then it all got switched around, dropping Snyder, picking up a new title (300: Battle for Artemisia) and hiring director Noam Murro.
Now there's a new tidbit: there's a possibility of Gerard Butler and Lena Hedley returning. The quote comes from 300 Bernie Goldmann, who suggested to Movies.com (where you can read the full quote) that there was room for the duo to return for the, essentially, unrelated sequel. Does that make the movie a prequel? Not necessarily—that's why the movie gods invented flashbacks—but it does suggest that the film will be tied closer to the original than one may have suspected.
That is to say, expect plenty more scantily clad, ripped men in red capes beating the living daylights out of one another.
Source: Movies.com
Follow Matt Patches on Twitter @misterpatches and @Hollywood_com