31st Annual Razzie Awards Announced!
Congratulations, you suck.
Before Hollywood patted itself on the back last night, on Saturday February 26th, the 31st Annual Razzie Award released their honors for the worst in film. Voted on by The Golden Raspberry Award Foundation, the awards started in 1980 by John Wilson as a way to say "fuck you" to the movies that wasted our time. This year, The Last Airbender won in five categories! So, um, congratulations, we guess. Anyway, Check out the full list of "winners" below.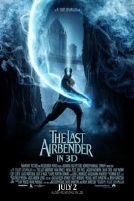 Worst Picture Winner 2010
The Last Airbender
Worst Actor Winner 2010
Ashton Kutcher (Killers and Valentine's Day)
Worst Actress Winner 2010
Sarah Jessica Parker, Kim Cattrall, Kristin Davis & Cynthia Nixon (Sex and the City 2)
Worst Supporting Actor Winner 2010
Jackson Rathbone (The Last Airbender and Twilight Saga: Eclipse)
Worst Supporting Actress Winner 2010
Jessica Alba (The Killer Inside Me, Little Fockers, Machete and Valentine's Day)
Worst Eye-Gouging Mis-Use of 3-D (Special Category for 2010!) Winner 2010
The Last Airbender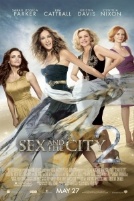 Worst Screen Couple / Worst Screen Ensemble Winner 2010
Sex and the City 2 Cast
Worst Director Winner 2010
M. Night Shyamalan (The Last Airbender)
Worst Screenplay Winner 2010
The Last Airbender (Written by M. Night Shyamalan)
Worst Prequel, Remake, Rip-Off or Sequel (Combined Category for 2010) Winner 2010
Sex and the City 2
Source: The Golden Raspberry Award Foundation