var NREUMQ=NREUMQ||[];NREUMQ.push(["mark","firstbyte",new Date().getTime()]);
~ Jason Buc">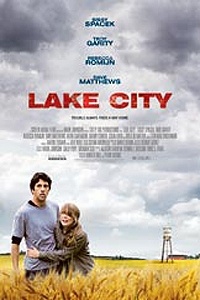 | | |
| --- | --- |
| Type | Feature Film |
| MPAA Rating | R |
| Runtime | 1hr 32mins. |
| Genres | Drama, Music |
| Status | N/A |
| US Release Date | 11/21/2008 |
December 04, 2013 10:51pm GMT+0000

Oscar Isaac gives a special, grounded performance in the Coen Brothers' magical folk singing New York City in 'Inside Llewyn Davis'

November 15, 2013 7:07pm GMT+0000

Russell lets slip the horror director is working with one of his unproduced screenplays.

November 11, 2013 5:52pm GMT+0000

War has been waged between the two superstars.

October 29, 2013 3:20pm GMT+0000

"No Questions Asked" is one of the funniest and liveliest episodes of 'How I Met Your Mother' in years.

October 23, 2013 9:43am GMT+0000

Pop punk Pink has been forced to postpone three more shows on her North American tour on the advice of doctors.

October 17, 2013 10:37pm GMT+0000

Pop star Pink has scrapped two U.S. shows after a doctor placed her on vocal rest.

October 08, 2013 1:48pm GMT+0000

Hellboy star Ron Perlman is set to step behind the camera to direct his first film.

September 08, 2013 9:18pm GMT+0000

Renowned Indian conductor Zubin Mehta led the Bavarian State Orchestra as part of a historical and controversial concert in Kashmir on Saturday (07Sep13).

September 03, 2013 3:07pm GMT+0000

What's old is new on 'American Idol,' as former panelist Jennifer Lopez returns to the judges panel alongside new judge Harry Connick Jr.

August 29, 2013 4:16am GMT+0000

Pop duo Icona Pop have scrapped a string of North American dates to allow singer Aino Jawo time to recover from an undisclosed illness.
Synopsis
Sissy Spacek, Troy Garity, and music icon Dave Matthews star in this tale of an estranged mother and son who reluctantly come together in hopes of saving their home. Maggie (Spacek) and Billy (Garity) are a desperate mother and damaged son who went their separate ways following a long-ago tragedy. South African-born singer/songwriter Matthews portrays a drug dealer willing to harm anyone keeping him from recovering cocaine that was stolen from him by Billy's troubled wife.

~ Jason Buchanan, All Movie Guide