4/20's Guide to Navigating Netflix Instant
Today is April 20th — or in the world's under-the-table (or not so under-the-table, pending where you live) terms: 4/20. As our culture's come to recognize, 4:20 p.m. is the socially acceptable time to spark up a joint, take a bong rip or toke up however you please. So this afternoon, at 4:20 p.m. on 4/20, as you and your friends pull out that "Sour Purple Stomp Hawaii Blend" or whatever the hell the kids are calling it these days, we've provided you lucky Netflix Instant subscribers with the best path to inebriated entertainment as you venture into your night sitting on the couch, ripped out of your mind. Oh, and snack suggestions as well! Enjoy!
4:20pm: Old School Nickelodeon
Why: Many of us spent our youth lost in the worlds of Hey Arnold! and Rugrats or any of those other awesome Nickelodeon shows. They were blissful adventures that brought us along through the babies' quests. Over time, we grew to know and love the characters. They became friends and at times — dare I say it — inspirational. We all wanted to be like Tommy, or Arnold, or hell, even Skeeter. They gave us a simple, safe world that we really wanted to live in, so now that we're older, take a trip down memory lane and embrace your youth with a heightened state of mind.
Snack: Candy, of course! Skittles, Starbursts, Jelly beans and any other colorful, sugar-coated goodies you can think of.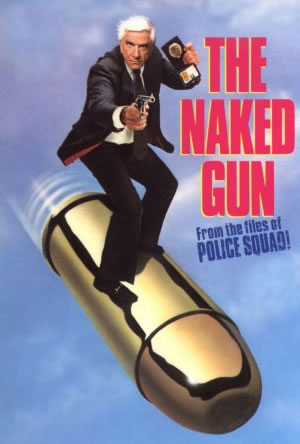 5:30pm: The Naked Gun
Why: Now that you've warmed up on childhood feel-goods, it's time to laugh. One of the greatest comedic minds of the past 50 years was undoubtedly Leslie Nielsen. His brilliant career spanned almost six decades as he created over 220 characters in over 100 films and 1,500 TV programs, but his finest work arguably came in 1988 with David Zucker's The Naked Gun. In it, he delivered his signature deadpan delivery in nearly perfect form — acting like an oblivious buffoon and making us laugh at every manic moment. The film stands as a cornerstone of comedy and should find itself in the home of stoners and non-stoners alike on 4/20 — but let's be honest, it'll be much better blazed.
Snack: Popcorn, for the first full feature length film of the evening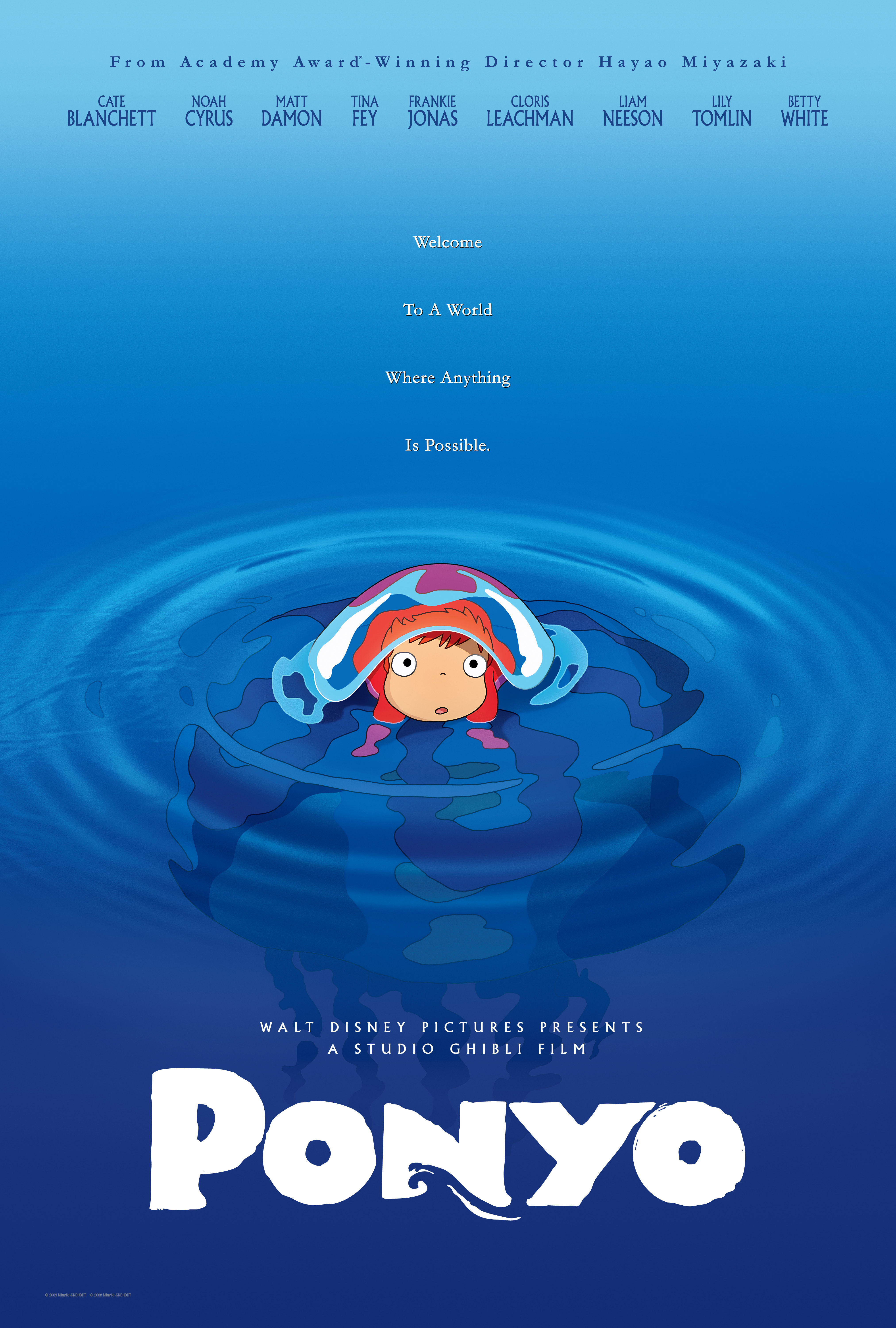 7:30pm: Ponyo
Why: With your head filled with Leslie Nielsen quotes, it may be time to tune-out for a little bit, put something pretty on and laugh with your friends. The should've-been-nominated-for-an-Academy Award Ponyo is a crazy, colorful animated adventure written and directed by lauded Japanese animator Hayao Miyazaki. It follows a goldfish named Ponyo who ends up befriending a 5-year-old human boy and wants to become a human girl. You may think it sounds like The Little Mermaid, but believe us, it's not. Ponyo's animation dazzles, beautifully blending the shades of reality and the absurd. Plus, c'mon, by this time who's to say that you'll even be in the right state of mind to correctly follow a plot.
Snack: Goldfish, duh.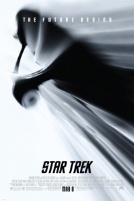 9:00pm: Star Trek
Why: Let's jump out of the animated world and into the final frontier. J.J. Abrams' 2009 reboot of one of the most hallowed franchises in cinema history was no disappointment. We see the rebirth of Kirk — but in a younger, faster and much more intense way. Star Trek avoids its nerdy stereotypes and embraces its inner action movie: explosions, time travel, lasers, etc. But at the same time, it respects the franchise and carries some heart. Chris Pine delivers a spot-on Kirk, portraying him as someone we not only like, but someone we can look up to and aspire to be. Although only two years old, Star Trek has already become an infinitely watchable, classic film. On the apex of your night on 4/20, there's not much more you could want other than a plot with some intelligence, a whole lot of explosions,and the U.S.S. Enterprise.
Snack: Pizza. Not not because of Star Trek, but because if you don't eat anything much more substantial, you'll probably end up gnawing on your friend's arm.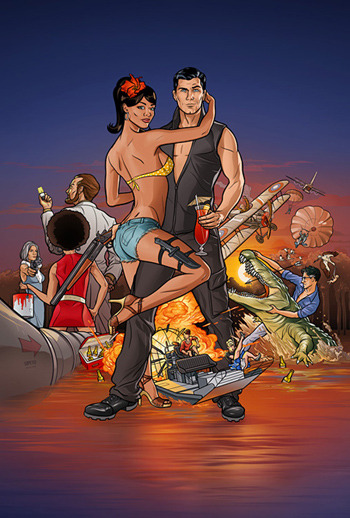 11:00pm: Archer
Why: All that action makes you want to laugh again and there's no better way to do it than with FX's hilarious animated comedy Archer. Voiced by H. Jon Benjamin, the show follows secret agent Sterling Archer, a man who is proficient in all the basic spy stuff (weapons, driving, fighting) but would much rather spend his time chasing tail and guzzling booze. He's a man's man, but also deals with his mother Mallory Archer (head of ISIS, his espionage organization) as she heckles him about his daily life. He's slowly becoming a cult role model for all 20-something males.
Snack: A really, really manly burger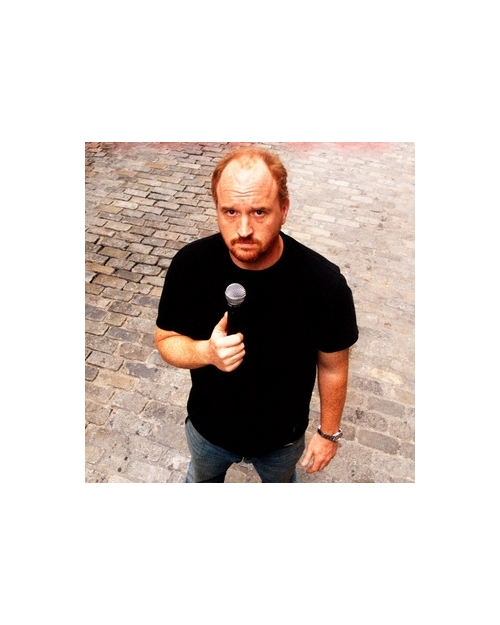 Midnight: Louis C.K.: Chewed Up
Why: To close the night (if you haven't fallen asleep yet), spend your time watching the smartest and funniest contemporary comedian: Louis C.K., a bitter, cynical man who somehow gives us a fresh and brilliant perspective on common issues. Chewed Up tackles them all: male-female relationships, the meaning of words, sex and more. By this point, your eyes will probably be blurry and you'll most likely struggle to comprehend exactly what the hell he's talking about, but who cares? If anything, he'll speak to your subconscious and, let's be honest, if we all let Louis C.K. speak directly to our subconscious, our world would be a much, much better place.
Snack: A Cinnabon