var NREUMQ=NREUMQ||[];NREUMQ.push(["mark","firstbyte",new Date().getTime()]);
~ Jeremy Wheeler, All Movie Guide">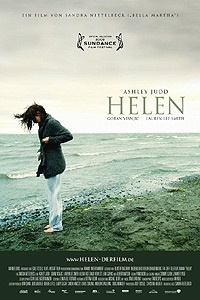 | | |
| --- | --- |
| Type | Feature Film |
| MPAA Rating | R |
| Runtime | 2hr |
| Genres | Drama, Foreign |
| Status | N/A |
| US Release Date | 01/29/2010 |
December 04, 2013 10:51pm GMT+0000

Oscar Isaac gives a special, grounded performance in the Coen Brothers' magical folk singing New York City in 'Inside Llewyn Davis'

December 04, 2013 9:39pm GMT+0000

The Sundance lineup shows just how much attention indie films are getting nowadays from big-name actors.

November 26, 2013 4:42am GMT+0000

The gang's (finally!) all here.

December 03, 2013 10:33pm GMT+0000

Sir Ian Mckellen will always be fond of Broadway because he had a special connection with New York theatregoers following the terrorist attacks on the city in 2001.

December 02, 2013 9:58am GMT+0000

Fascinating fact:

November 30, 2013 1:29pm GMT+0000

Bollywood star Juhi Chawla is heading to Hollywood after landing a role in an upcoming movie produced by Steven Spielberg.

November 25, 2013 5:54pm GMT+0000

The Bourne Supremacy director Paul Greengrass is set to be feted with a top prize at the British Independent Film Awards next month (Dec13) in recognition of his global success.

November 18, 2013 7:23pm GMT+0000

The Rebel Wilson comedy needs some tweaking.

November 22, 2013 5:01pm GMT+0000

Julia Roberts has joined the list of honourees at the upcoming Palm Springs International Film Festival in California, where she'll be feted with the Spotlight Award for her work opposite Meryl Streep in August: Osage County.

November 19, 2013 12:58pm GMT+0000

Acting veteran Bruce Dern will be honoured for his 50-year career at the Palm Springs International Film Festival Awards in January (14).
Synopsis
Mostly Martha's Sandra Nettelbeck directs Ashley Judd from her own script in this drama concerning a teacher and student who bond over their experiences of severe depression. ER's Goran Visnjic co-stars in this Little Film Co. production.

~ Jeremy Wheeler, All Movie Guide